OUTvoices may earn a commission when you buy through links on our site.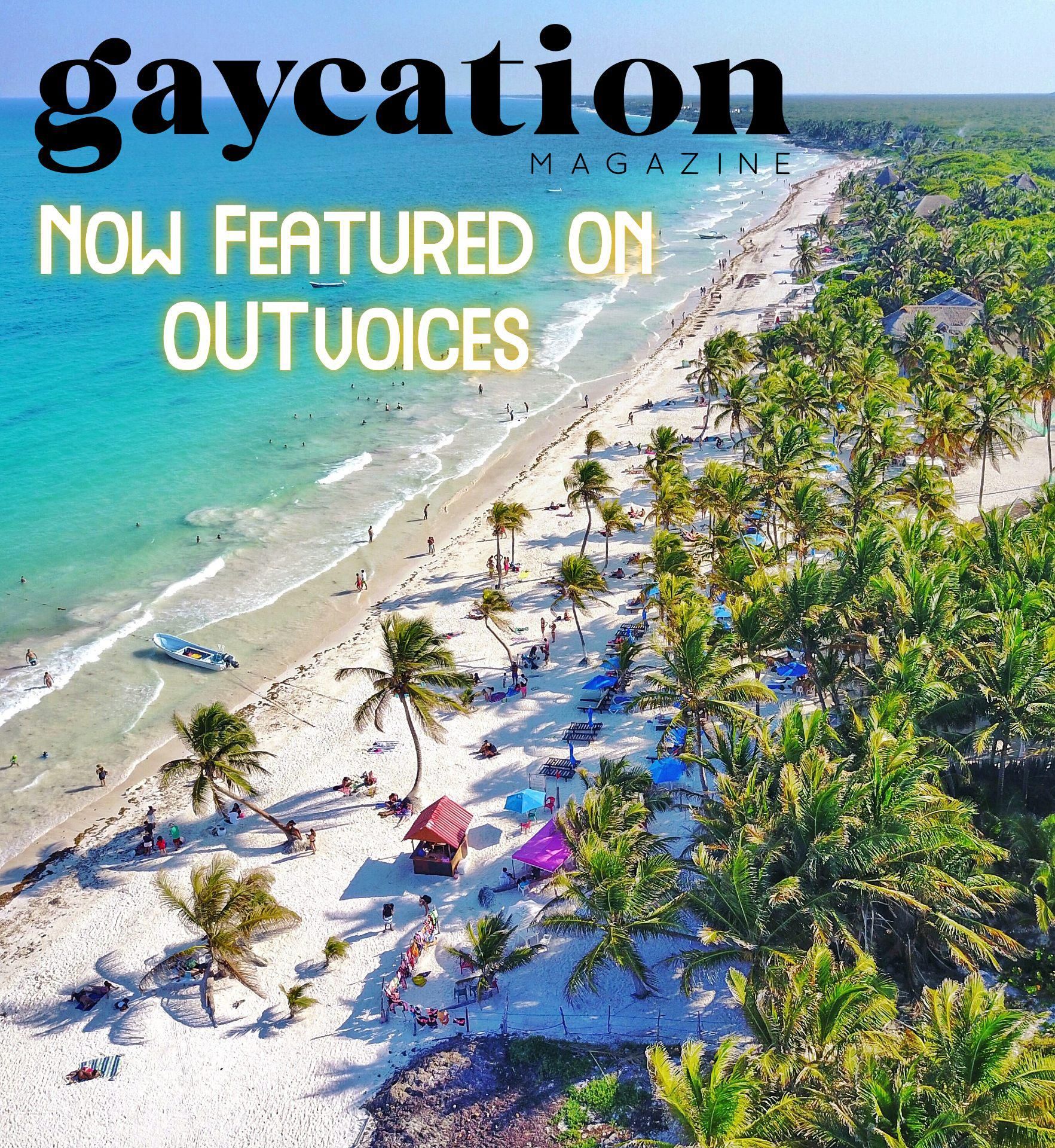 Photo courtesy of Booking.com
Laki Uma Villa is an all-male clothing-optional guesthouse located in Bali Indonesia. Bali is an international hot spot for tourists seeking the perfect vacation. It's an intriguing and attainable destination that has something for everyone. The island offers a fun and relaxing getaway from the pressures of daily life, and a chance to discover one of the world's most fascinating cultures.
Guest room at Laki Uma Villa
Photo courtesy of Booking.com
There are literally thousands of temples across Bali. Small devotional shrines are scattered throughout the rice fields, in every private compound, and even on the grounds of hotels. Every day shopkeepers place offerings outside their shops, and it is common to see people carrying offerings to their local temple. Some of the larger and more impressive temples, which are well worth visiting, include Besakih (the Mother Temple, situated in Eastern Bali), Uluwatu (perched high above the sea on the southern coastline), and Tanah Lot (the impressive Shore Temple).
​Bali boasts an incredible choice for shoppers and is a melting pot of culinary specialties. Chinese, Korean, Japanese, Thai, Indian, Indonesian, Balinese, Spanish, Mexican, and Western dishes are available at hotels and restaurants everywhere. Bali offers everything from scuba diving, snorkeling, surfing, windsurfing, sailing, para-sailing, white water, and ocean rafting, lake kayaking and cruising to golf, lawn bowls, squash, tennis, mountain cycling, bungy jumping, 4WD expeditions, elephants safaris, and jungle trekking. There are literally hundreds of nightclubs and bars in Bali, especially in Kuta and Legian. Most hotels provide cultural dinner shows, which feature everything from the ancient Ramayana Ballet to the impressive Kecak dance.
​Laki Uma is a big villa with a swimming pool, jacuzzi/steam room, exclusively for gay men, and 100% clothing optional. There are only four rooms for rent, two with an en-suite bathroom and one shared annexed bathroom for the two other rooms. The master bedroom is 753 square feet with its own private balcony, bathroom, and TV. The common areas are very spacious and are comprised of a very large lounge room, a dining balcony, a gazebo, and a large kitchen.
All rooms and common areas are air-conditioned and furnished with antique Balinese style furniture, fine linen, romantic colored curtains, and bed covers. The beds are large, king and queen size, and the single beds can sleep two! Located in a very quiet neighborhood called Kerobokan near Seminyak. It is about 2.5 miles from the vibrant, cosmopolitan Seminyak gay center and a little over 2 miles from the gay beach Petitenget.
Private outdoor dining
Photo courtesy of Booking.com
Your absolute privacy and safety are guaranteed and they are located in a secluded and quiet area, and the Villa is surrounded by a high wall. Nudity is optional everywhere within the premises, and most of the guests prefer to be naked, especially around the pool and in the Jacuzzi/steam room.
There is sunshine in the garden around the pool from early morning until sunset. And often there is great fun at night in the swimming pool. All guests will be met at Ngurah Rai International Airport in Denpasar, or anywhere in Kuta or Denpasar if arriving over-land. Activities within the Villa can be organized by the guests, at their discretion. There are no rules, except for no drugs, no commercial sex, and no minors. This being a private villa, not a hotel, you can stock up the fridge with any drinks and food you may want, you may cook for yourself or the housekeeper will assist you. It's like being at home. But of course, the villa staff have drinks, including beer and wine, and catering service from most restaurants in Kuta Is available.
Laki Uma Villa Amenities
Daily Breakfast
Non-smoking Rooms
Free WiFi
Air Conditioning
In-room Safe
Dry Cleaning
Laundry
Shared Lounge
Massage
Laki Uma Villa and Room Facilities
Adults only
Men only
Clothing optional
Outdoor swimming pool
Whirlpool
Shared bathrooms
Private bathrooms
Flat-screen TV
Refrigerator
Minibar
Balcony
Safe Deposit boxes
Note: Not all rooms are equipped with the same items. It varies on the availability of rooms and size.
Bali's temperature rarely varies from a tropical 30 degrees by day, to a comfortable 22 degrees at night. Temperatures tend to be milder in Ubud and the central highlands, while the northern and eastern regions are generally warmer and drier. The summer months (November to February) are classified as the "wet season" but most days dawn fine, with showers holding off until later in the afternoon and evening. The perfect climate for a gay vacation in paradise.
As Thailand continues to relax its Covid-era entry requirements and affordable luxury remains as prevalent as ever, Southeast Asia's LGBT-friendliest nation couldn't be more appealing for a romantic wellness getaway in 2022. The Land of Smiles, whose economy depends heavily on tourism, consistently devised creative pandemic solutions that have protected its population throughout the global crisis while still allowing travelers safe entry to the natural bounty and rich culture that has long made it a bucket-list destination, better positioning the country to welcome back a steady influx of guests anxious to escape the most emotionally draining two years of their lives. Whether your ideal Thai-tinerary is set on the Andaman Sea to the west, the Gulf of Thailand to the east, or in the central capital of Bangkok, here is where to stay to find romance or wellness on a restorative vacation this year.
West Thailand
COMO Private Villa
Photo courtesy of COMO Point Yamu
​The dazzle of Phuket's picturesque coastline and neighboring islands is undeniable, and a stay at one of COMO Point Yamu's private hillside villas overlooking Phang Nga Bay offers exclusive respite between days spent at each. From indulgent baths for two in your spa bathroom's soaking tub to champagne sips at sunset in your private infinity pool overlooking the bay, you could easily sequester yourselves in serene seclusion at the property but do at least step out to explore a couples treatment at COMO Shambala spa. For the ultimate romance on the water, splurge on a private yacht charter from Blue Voyage Thailand to explore some of the region's best beaches and islands while your personal crew prepares drinks and bites throughout the journey. If you have an important question to ask your special someone on this vacation, the stunning sunsets at sea provide an ideal backdrop!
Partially under development on the island's interior, the sprawling Tri Vananda wellness community primarily offers luxurious private homes on its 230+ acres of mature nature (only 15% will be developed and no vehicles are allowed—it's strictly golf carts here), but it's already offering wellness retreats that allow you to take advantage of its integrative wellness programs, wetland nature reserve, all-organic farm, and world-class restaurant, Jamba, which serves artful plates of zero-waste recipes from Iron Chef Thailand winner Rick Dingen. Here, you'll find a lush paradise within Phuket rarely discovered by the flocks of tourists who spend their days entirely on the sands and sea around the island's famed coastline, and you may find new sides of yourselves, too.
East Thailand
Soneva Kiri private villa
Photo courtesy of Soneva Kiri
Just off Thailand's eastern coast in the Gulf of Thailand, the tiny island of Koh Kood is home to dozens of accommodations, but the unrivaled luxury of Soneva Kiri brings superior romance that won't be topped elsewhere. Book the property's charter jet to arrive at the tiny outdoor airport on Koh Mai Si before a quick boat ride to the resort's welcome pier for maximum exclusivity. From here, check in to a personal beachfront villa that not only contains your own stretch of sand on a quiet bay, but comes equipped with private outdoor living space that includes covered dining and kitchenette; a full-service outdoor spa bathroom including two outdoor showers, a whirlpool tub, and massage chaise; and sprawling decks with soft and hard seating along a swimming pool larger than many homes (consider booking a floating meal here for a truly special experience). While you'll never feel crowded by the property's other guests, you can escape them entirely with a meal in Soneva Kiri's signature treepod. Hoisted to the canopy in an oversize bamboo nest enveloping your table, your meal here is delivered by acrobatic servers on a zipline as you gaze out from the treetops across the water, equally inspiring by day or night.
Central Thailand
Relax and rejuvenate at RAKxa
Photo courtesy of RAKxa Wellness and Medical Retreat
Bangkok may be better known for bustling activity and raucous nightlife than for wellness and tranquility, but Bang Krachao, just 30 minutes from the city center is an artificial river island oasis known locally as the "green lung of Bangkok," and here you'll find a wellness facility unlike any other. The brand new RAKxa Wellness & Medical Retreat experience is an ultra-personal journey that begins with comprehensive health assessments including medical consultations, wellness consultations, and a fitness assessment. From here, an individualized program ranging from interdisciplinary spa treatments to medical wellness regimens like cryotherapy and hyperbaric oxygen therapy is scheduled around your mindful meals and relaxation among the gardens, by the pool, or in your villa retreat.
Villas are designed for total tranquility by day with open spaces, neutral tones, and private gardens complete with grounding trails, and the villa's smart system monitors not just temperature, but humidity, carbon dioxide level, and air quality for an ideal interior. The discrete kitchenette is stocked with a daily regimen of teas and juice boosters to regulate body and mind throughout the day, and blackout curtains surround the plush bedroom for uninterrupted sleep (even the smart system's screen comes with its own blackout hood for bedtime). Programs here can include as little as one night, but 5- and 7-night itineraries are more effective whether you have targeted goals or just want to completely reset and recharge together.
You'll need to head back into the city in order to depart and, if Bangkok's popular dinner cruises aren't your style, opt for a swanky dinner aboard Sirimahannop, the permanently docked three-masted ship serving elegant meals with the charm of yesteryear and the culinary prowess of today. The chic experience is a perfect re-entry to the busy city that still offers enough privacy for a romantic farewell dinner in Thailand.
Photo courtesy of The Dinah
Club Skirts presents The Dinah — the annual music festival and pool party weekend and the largest lesbian event worldwide — is taking over Palm Springs from September 21st through the 25th.
Now celebrating its 31st year, the star-studded weekend will kick off a five-day party known to draw in upwards of 15,000 women from around the world.
This year, for the first time ever, the event will take place in Palm Springs' most iconic hotel, The Margaritaville — formerly The Riviera — famous in the '60s for its role as celebrity central, drawing the likes of Elvis Presley, Frank Sinatra, Lucille Ball, Marilyn Monroe, Elizabeth Taylor, Sammy Davis Jr., and Sonny and Cher.
Mariah Hanson
Photo courtesy of The Dinah
"I think it is definitely a rite of passage and a bucket list item," said Mariah Hanson, "and it's a beacon in a way. I think that what we create there is so magical and so inspiring that you hear about it and you want to be a part of it because it's life-changing."
Hanson explained that the magic is intentional. She said along with her staff, they set to produce an event that is diverse, welcoming, and life-changing.
"We create a world for five days where people are united by the common theme of just acceptance and diversity and living in a world you want to live in," Hanson said.
Hanson said she is proud to offer what she says is one of the "most diverse, inclusive, celebratory events." She said The Dinah recognizes that our community is very diverse, and she wants everyone to feel welcome.
The festival includes various performances by nationally-renowned recording artists, massive pool parties with world-famous DJs and go-go dancers, red carpet events with celebrity guests and musicians, and meet-and-greets with lesbian celebrities.
The Dinah pool party
Photo courtesy of The Dinah
While in previous years, the Dinah events centered mostly on pool parties, the Dinah of the past decade has flawlessly amped up the pool parties, while also simultaneously becoming an enormous music festival, drawing in huge superstar artists over recent years, such as Lady Gaga, Katy Perry, Chaka Khan, Meghan Trainor, Iggy Azalea, Eve, Salt 'N Pepa and more, many of them while they were just on the cusp of hitting the big-time.
Hanson explained that she has a formula, a set of ever-changing criteria, that she uses to book acts. She has a knack for finding artists to perform at the Dinah who is on the cusp of enormous stardom.
"My favorite example is Lizzo, who headlined the Sunday afternoon pool party in 2017," said Hanson. "Nobody really knew who she was, and she's a major star now. No one will ever see her in that small of a venue."
Hanson has another incredible all-female entertainment line-up again this year.
"I'm excited to offer the lineup we have. I think it's powerful. It's almost all queer except Taylor Dane, but she's welcome because she's so cool!" said Hanson.
Taylor Dane, 80s pop icon, is taking over the stage at Friday night's Black & White Ball and is bringing her full band for a special Dinah performance. The GRAMMY-nominated powerhouse's groundbreaking debut single "Tell It to My Heart" turned her into an overnight star in 1987. She followed the smash hit with 17 Top 20 singles including "Love Will Lead You Back." Co-headlining Friday night is a breakout hip-hop artist, Haviah Mighty, who is poised to follow the footsteps of Lady Gaga, Bebe Rexha, Iggy Azalea, and Lizzo. She is the first Black woman to win the Polaris Music Prize.
On Saturday night's Hollywood Party, Fletcher, one of the most electrifying queer artists to burst onto the scene, takes center stage. The GLAAD-nominated artist has a slew of hit singles including "Undrunk", "Bitter", "girls girls girls", and "Cherry." Her new single "Her Body is Bible" is out now and her debut album is being released this month.
"You don't want to miss any of these acts," Hanson said.
Club Skirts The Dinah pool party
Photo courtesy of The Dinah
All of the weekend's pool parties, night parties, and concerts will take place at the Margaritaville. The opening and closing parties will both be held at AsiaSF, a new hotspot to both kick-start and close the weekend.
Hanson said she is excited for the Dinah this year and hopes it will, as always, be an amazing experience for all who attend.
Hanson said her message for attendees, other than to pace themselves, is always the same.
"Don't be afraid to meet new people. Don't be afraid to reach out and share your stories and listen to other people's stories because there's people from all over the world coming."
Hanson negotiated some great rates with the host hotel, Margaritaville, and it currently has a waiting list. Email thedinah@gmail.com to get the Dinah discount and to add your name to the waiting list.
For more information and for tickets, please visit The Dinah.
The Dobbs decision, otherwise known as the court case that overturned Roe v. Wade, has resulted in confusing medical situations for many patients. On top of affecting access to abortions for straight, cisgender women, it presents heightened risks for LGBTQ+ healthcare as a whole. Flipping the switch on reproductive rights and privacy rights is a far-reaching act that makes quality care harder to find for an already underserved community.
As the fight against the Dobbs decision continues, it's important to shed light on the full breadth of its impact. We'll discuss specific ways that the decision can affect LGBTQ+ healthcare and offer strategies for overcoming these challenges.
How the Right to Bodily Privacy Affects LGBTQ+ Healthcare
When the original Roe v. Wade decision was made, the bodily privacy of people across the United States was protected. Now that bodily autonomy is no longer guaranteed, the LGBTQ+ community must brace itself for a potential loss of healthcare rights beyond abortions. This includes services like feminizing and masculinizing hormone therapy (particularly for transgender youth) that conservative lawmakers have been fighting against this year, as well as transition-related procedures. Without privacy, gender-affirming care may be difficult to access without documentation of sex as "proof" of gender.
As essential services for the LGBTQ+ community become more difficult to access, perhaps the most immediate effect we'll see is eroding trust between healthcare providers and LGBTQ+ patients. When providers aren't working in the best interest of patients — just like in cases of children and rape victims denied abortions — patients may further avoid preventative care in a community that already faces discrimination in doctor's offices.
The Dobbs Decision Isn't Just a Women's Issue
While the Dobbs decision is often framed as a women's issue — specifically, one that affects cisgender women — it impacts the transgender and non-binary community just as much. All people who are capable of carrying a pregnancy to term have lost at least some ability to choose whether or not to give birth in the U.S.
For transgender and non-binary individuals, this decision comes with the added complexity of body dysmorphia. Without abortion rights, pregnant trans men and some non-binary people may be forced to see their bodies change, and be treated as women by healthcare providers and society as a result.
The Dobbs decision also opens up the possibility for government bodies to determine when life begins — and perhaps even to add legal protections for zygotes and embryos. This puts contraceptives at risk, which could make it more difficult to access gender-affirming care while getting the right contraceptives based on sex for LGBTQ+ individuals.
Overturning Reproductive Rights Puts IVF at Risk
Queer couples that dream of having their own children often have limited options beyond adoption. One such option is in vitro fertilization, or IVF, which involves implanting a fertilized egg into a uterus.
While IVF isn't directly affected by the Dobbs decision, it could fall into a legal gray area depending on when states determine that life begins. Texas, for example, is already barring abortions as early as six weeks. To reduce embryo destruction, which often occurs when patients no longer want more children, limits could be placed on the number of eggs that can be frozen at once.
Any restrictions on IVF will also affect the availability of surrogacy as an option for building a family.
How Can LGBTQ+ Individuals Overcome Healthcare Barriers?
While the Dobbs decision may primarily impact abortion rights today, its potential to worsen LGBTQ+ healthcare as a whole is jarring. So how can the community be prepared?
If you're struggling to find LGBTQ+-friendly providers near you, using telemedicine now can be an incredibly effective way to start developing strong relationships with far-away healthcare professionals. Telemedicine eliminates the barrier of geography and can be especially helpful for accessing inclusive primary care and therapy. Be sure to check if your insurance provider covers telemedicine.
If you're seriously concerned about healthcare access in your area — especially if the Dobbs decision affects your whole state or you need regular in-person services that may be at risk — it may be time to consider moving now. While not everyone has the privilege to do so, relocating gives you the ability to settle in areas where lawmakers better serve your needs. However, this decision shouldn't be taken lightly, so preparing and making progress on a moving checklist now can help you avoid issues later.
The Dobbs Decision Isn't LGBTQ+-Friendly
The Supreme Court of the United States has proven the power of its conservative majority with the overturning of Roe v. Wade. However, the effects of the Dobbs decision don't stop at affecting cisgender women's abortion rights. In states with bans, it also leads to forced birth for trans men and non-binary individuals. Plus, the Dobbs decision increases the risk of other rights, like hormone therapy and IVF, being taken away.
Taking steps now, whether it's choosing a virtual provider or considering a move, can help you improve your healthcare situation in the future.
OUTvoices Cities
Copyright © 2022 OUTvoices