OUTvoices may earn a commission when you buy through links on our site.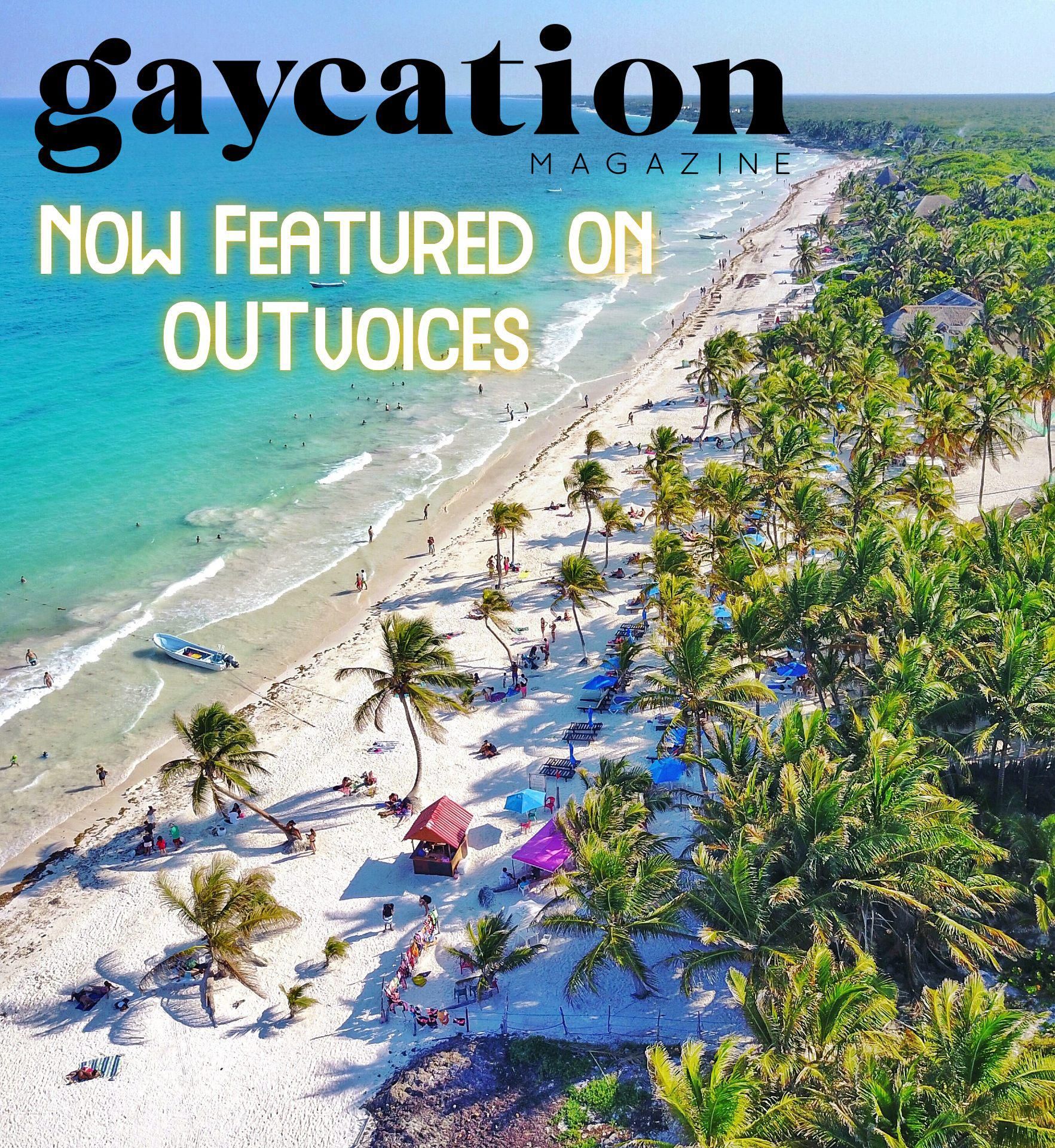 There's no shortage of massage therapists in Byron Bay that offers various types of services. If you're not familiar with Byron Bay, it is known as the rainbow region because of its inclusivity and history of being a mecca for LGBTQ+ visitors, particularly gay men.
The healing aspect of sensual massages, tantric massages, or bodywork can help individuals deal with reduced stress, anxiety, and depression, often improving sleep quality. Additional benefits are the elimination of sexual, emotional, mental, and physical blockage. Here are 3 massage practitioners that cater to men as well as an instructor that offers various types of classes and workshops.
Lets Be Well Counseling, Group Process, Bodywork
Photo couresty of Lets Be Well
Lets Be Well offers 3 types of services:
Counseling and Coaching
Therapy and counseling sessions to learn how to navigate life in a more harmonious way.
Gestalt Group Process
Therapy that is designed to focus and center on your awareness, freedom, and self-direction.
Bodywork
Offering sessions of Kahuna massage or Zen Thai Shiatsu
Ceremonial Transpersonal Bodywork - With respect and reverence to the roots of Polynesian techniques and an ongoing love affair within the field of the transpersonal. With ongoing guidance from within entheogenic medicine, transpersonal bodywork offers treatment and experience that is profound and rich in ceremony and rite of passage. Grounded in the basic principles of Yin and Yang and the cycles of destruction, creation, embodiment, preservation, and release the application of touch, sound, rhythm, motion, breath, clear intention and focus bring about a heightened awareness and deep connectedness unfurls within both the giver and receiver. Approached as a whole body meditation and a practice in turning one's gaze inward the receiver is facilitated in exploring the complex layers of the body, mind psyche, and interconnected beliefs, emotions, and memories. It is with courage and commitment to using the mind to travel within the many layers of the body system that a profound deepening and unification of all parts of the human experience unfurl. Our breath is our anchor and our breeze from which we captain our vessel, our inner landscape and the many layers within is the infinite ocean from which we must learn to navigate with presence, courage, and commitment.
Thai Shiatsu Bodywork - A fusion of Thai and Shiatsu massage, this treatment is therapeutic in nature and is offered as a clothed treatment. Delivered on a shiatsu mat on the floor the practice involves gentle stretching, cradling, rocking, rubbing, and shiatsu trigger point therapy. The treatment has been likened to receiving a 1.5-hour yoga session without you having to do anything except breathe and let go.
Thai Shiatsu Floor Massage - a 90-minute whole body meditation. With this technique, your body is invited to find its own parasympathetic nervous system release. Thai Shiatsu Massage offers a deep rest of the entire body and nervous system.
Healing Touch
Photo courtesy of The Healing Touch
​The Healing Touch offers the following experiences:
Sensual Experiences
The Sensual Experience treatments offer varying degrees of bodywork from full body contact to mind and body to deep tissue. There are also introductory options as well as services for the more experienced.

Traditional Experiences
Similar to the sensual sessions, the traditional experiences offer sessions focused on relaxation, deep tissue, Swedish massage, Lomi Lomi massage, Reflexology, and Body Realignment.
Intimate Experiences
Sessions are designed to explore connections with a man, learn to talk, discover boundaries, and reach a higher state of understanding.
Couples Experiences
Massage sessions that focus on couples whether it is one at a time, side by side, or a design your own couples experience.​
Frank Massage
Frank Massage
Photo courtesy of Frank Massage
A massage therapy experience that blends, folds, and connects in a rhythmic motion. Learning to connect through breathing, the flow of the body and mind, and offering a new experience and freedom of fluidity and sensuality.
Bodywork Experiences
Remedial/Sports
Rebalancing and Deep Tissue
Relaxation
Hawaiin Bodywork
Tantra and Taoist
Thai Yoga Massage
Kahuna Man Bodywork
Photo courtesy of Kahuna Man Bodywork
Kahuna Man Bodywork is where you learn the art of bodywork and massage. Classes are online or in person.
Kahuna Online Course
This is a workshop-style course where you will learn step-by-step how to perfect your form.
Bodywork Content
Stream bodywork technique content to learn the process of massage, health, fitness, and wellbeing.
Man Bodywork Workshop
Beginner's guide to bodywork in a workshop setting. This workshop is all video content with over two hours of bodywork content and various techniques.
Nude Oil Floor Bodywork
Use massage oil and learn the technique of floor massage without the need for a massage table. This course is perfect for couples to learn new techniques and make a greater connection.
Floor Massage Bodywork Routine
This course is all about floor techniques for massage and stretch routines. The step-by-step instructions cover over 40 different massage and stretching techniques.
Training Course Demo
This 50-minute video is perfect for those starting out in bodywork. Watch as the instructor walks a couple through a massage session.
OUTvoices may earn a commission when you buy through links on our site.
It's difficult to encapsulate the feel of Puerto Rico with just one image (or a paragraph for that matter). This is why our Puerto Rico travel guide is extensive – there is so much to express. Once you land on the island you are swept up in the magic of the Caribbean.
Puerto Rico and its people are more than rum, the tropics, and food. They are a group of happy energetic people that are proud of their heritage and culture and for good reason. They love to share everything whether it's hand-crafted cocktails or a meal. They are all to eager to share the history of their island and show you all the things that they love in the hopes that you too will fall in love with it. We know we did when we visited.
When you discover Puerto Rico on your own, you will never stop thinking about it and you will always find a way to return to it. You will need to take a bus or rent a car to visit outside of Old San Juan but it is well worth the effort to get away from the tourist traps and catch a glimpse of the real Puerto Rico.
Where is Puerto Rico Located?
Puerto Rico is located Southeast of Miami between the Caribbean sea and the Atlantic Ocean. It is east of Cuba and the Dominican Republic but west of the Virgin Islands and is in the Atlantic Zone (GMT-4).
When Is the Best Time To Go to Puerto Rico?
You can visit Puerto Rico year round and the best time of year to visit is a personal preference. Puerto Rico is a warm tropical location so be aware it will be the hottest during the summer months. If you are looking for great travel deals, then look for travel from June through August.
If you would like to visit during the colder months of the year, expect to pay a little more for travel and accommodations since this is their peak tourist season.
Things to Know When Visiting Puerto Rico
U.S. citizens don't need a passport to visit
U.S. citizens can use their regular cell service without roaming fees
Puerto Rico just celebrated their 500 year anniversary
You can visit by air or cruise ship
Where to Stay
Four Points by Sheraton Caguas Real Hotel & Casino
Photo courtesy of Four Points by Sheraton Caguas Real Hotel & Casino
Four Points by Sheraton Caguas Real Hotel & Casino
Stay just a short drive outside of downtown San Juan at the skirts of Puerto Rico's central mountain range. Guests of Four Points by Sheraton Caguas Real Hotel & Casino can enjoy beautiful mountain views and easy access to local area attractions. Explore Puerto Rico during the day and the casino at night. If you are looking for a pool day, grab a chair and lounge by the tropical pool.
Purple Queen Room at Coqui del Mar
Photo courtesy of Coqui del Mar
Coqui del Mar
LGBTQ+ owned guesthouse, which has earned recognition for its vibrant and wild times. It is a fully clothing optional, adult-only location that is well-liked amongst the gay community of Puerto Rico, especially for their weekly Saturday evening gay pool parties. The guesthouse different options for their guests, from gay hostel-style shared rooms with twin beds, to more spacious, private apartment-style units with private kitchens. They also offer "gay tours" that traverse the local rainforest or off-the-beaten path beaches.
Casa Flamboyant Bed & Breakfast
Photo courtesy of Casa Flamboyant Bed & Breakfast
Casa Flamboyant Bed and Breakfast
LGBTQ+ owned boutique guesthouse secluded within the El Yunque National Forest. Embraced by the natural surroundings of the beautiful rainforest, the intimate guesthouse offers a special romantic getaway with relaxing yoga and outdoor massage services available on-site. There are 3 room options available to guests: the large rainbow room (325 sq ft), the ginger terrace (143 sq ft), and the Taino room (100 sq ft).
Tryst Beachfront Hotel
Photo courtesy of Discover Puerto Rico
The Tryst Beachfront Hotel
Formerly known as the Atlantic Beach Hotel, The Tryst Hotel continues the LGBTQ tradition of its predecessor. It offers top-notch amenities that can meet the needs of all types of travelers. The main attraction is the property's penthouse suite, which offers a sweeping view of Condado beach – popularly known as the "gay beach of Puerto Rico"-, plus two bedrooms and all basic technology-related amenities such as Wi-Fi and a flatscreen TV to ensure a wholesome stay. The boutique hotel also features the Tryst Petite, a small room for single travelers who are looking for a comfortable and intimate stay right in front of the beach. The Tryst Hotel is the only beachfront hotel in Condado beach.
Hotel Miramar San Juan
Photo courtesy of Hotel Miramar San Juan
Hotel Miramar San Juan
Hotel Miramar is a smaller, 48-room hotel, but boasts the same standard amenities of traditionally larger hotels. Among the standout resources offered at Hotel Miramar, its front desk concierge service goes above and beyond by offering to arrange car rentals, tours and other special services, making it the ideal option for LGBTQ travelers looking for a breezy vacation. The hotel also features an open-air fitness zone and gymnasium for the active travelers, while those looking to relax can visit the roof top pavilion, ocean view terrace and a cozy café all on the hotel's premise. Near the hotel's vicinity is La Placita de Santurce, a must-visit entertainment destination for all food, drinks and dance enthusiasts. Everyone is welcomed at La Placita's street party, making it an easy choice for LGBTQ travelers to visit.
The Wave Hotel Condado
Photo courtesy of The Wave Hotel Condado
The Wave Hotel Condado
The Wave Hotel is another boutique hotel located just steps away from the LGBTQ-friendly Condado beach. Travelers that stay at this hotel can do so with confidence knowing that it offers incredible amenities and three different types of rooms ranging from double twin beds to the "Comfort King" room. The rooftop at the Wave Hotel also offers a stunning view of the beach, mountains and nearby lagoon. After a sunny day at the beach, guests can spend their evening on the opposite end of the property where the LGBTQ scene comes to life. There are multiple bars where guests can try an island staple, the Piña Colada and dance to their heart's content.
Palacio Provincial
Photo courtesy of Palacio Provincial
Palacio Provincial
Located in Old San Juan, the impressive 19th-century hotel is a harmonious blend of traditional and modern. It offers a rooftop pool deck with ocean views, as well as an outdoor restaurant and bar. The location is LGBTQ+ friendly and welcomes all guests regardless of gender identity or orientation.
Dreamcatcher by DW
Photo courtesy of Dreamcatcher by DW
Dreamcatcher by DW
Located in San Juan, Dreamcatcher is a unique stay for the eco-consciousness traveler as it is the Island's only "vegetarian gay owned hotel." Everything on site is organic centered around locally sourced produce and community focus. Guests can pick from a variety of rooms and suites, each with their unique flair to promote wellness and a restful stay.
Where to Eat
La Casita de Rones
Photo Courtesy of La Casita de Rones
La Casita de Rones
It's a tough call but at La Casita de Rones, you can eat AND drink. This rum bar has it all including the Rums of Puerto Rico, which are the 5 primary brands found in Puerto Rico. The full-service restaurant offers up flavorful local cuisine in a lively atmosphere. Ask to sit on the patio so you can enjoy the Caribbean atmosphere and get the full effect of paradise as you sip on your rum flight.
Salted Caramel Cheesecake from El Grifo
Photo courtesy of Joe Eats World
El Grifo
One of the best vegan restaurants you can find. It's worth the trip to Caguas if you're in Puerto Rico. The focus is on local, sustainable plant-based culture. They have a vegan beer, vegan salmon and lox, and even vegan cheesecake all made fresh and in-house. (except the beer). Food is prepared when ordered whether it is dine-in, take-out, or through their online store. El Grifo also offers in-person Vegan Cooking Classes; if you can't make a class while visiting the island, you can always pick up their digital cookbook!
Funche Restaurant
Photo courtesy of Joe Eats World
Funche Restaurant
What do you get when you cross Creole with the Caribbean flavors of Puerto Rico? You get Funche (pronounced Foon-chey) of course. Funche is tucked away into a little corner shop that resembles a strip mall parking lot. This unassuming location packs them in and offers up some of the freshest cuisines around. Available for lunch, dinner, and groups, you can order from the menu or get a tasting course, which we recommend. This is a restaurant that is Michelin quality in food and presentation and it is a must-visit without a doubt.
El Nido Puerto Rico
Photo courtesy of El Nido Puerto Rico
El Nido
El Nido is located at one of the mass transit train station stops and is a combination fashion-art-bar. Imagine, hopping off the train, stopping for a quick bite and a cocktail all the while shopping local brands and artists. El Nico has two locations and offers music from local artists as well. Seriously, it's like an everyday street fest with food, drink, vendors, and sometimes, music.
La Central by Mario Pagán
Photo courtesy of Joe Eats World
La Central by Mario Pagán
Dine at La Central as Chef Mario Pagán takes you on a journey of bold flavors as you get immersed in Puerto Rico's roots and traditions through food. La Central pays homage to Puerto Rico's history of "la caña de azúcar" by using sugar cane and rum in its dishes. After watching the mixologists at the bar create spectacular cocktails, take a trip to the VIP room lounge that is available for cigars and more cocktails.
Where to Drink
Fok Brewing Company, Caguas Puerto Rico
Photo courtesy of Joe Eats World
Fok Brewing
This brewing company started its beer business with just 3 flavors and soon expanded to 21 full-flavored beers. They brew locally and distribute throughout the island. You can watch some of the brewing processes by the large vats they have on-premises. As far as food goes, there are 3 chefs that focus on local and sustainable food from surrounding farmers and local brands. They have a large outdoor space with tables and a stage where they host local musicians. During the pandemic they were even hosting a drive-in theater at no cost to the customers so everyone didn't feel so confined to their homes.
The Sangria Factory
Photo courtesy of Joe Eats World
The Sangria Factory
If you love sangria, then you'll love Los Hermanos Sangria. They use locally produced rums and fruit to make their sangria. They carry flavors such as tamarind, passion fruit, mango, and many more. They have a tasting room if you can't quite make up your mind which flavor you want. Unfortunately, they don't ship products out, they are only available for pick up only.
Arena Medalla
Photo courtesy of Arena Medalla
Arena Medalla
This is the bar to go to when you want to have a beer, watch sports or listen to music. It all happens on the 30-foot panoramic LED screen. After the game, stick around and listen to the band or see what the live DJ is playing. You can head upstairs and play some pool, sit at one of the several large-group-sized lounge areas, and just enjoy the people and the sound. It's the ultimate sports viewing experience for a reason.
Things to Do
The Spoon Experience
Photo courtesy of The Spoon Experience Instagram
The Spoon Experience
Take in a Sip & Savor Cocktail Tour with The Spoon Experience. This is a fun walking tour of Old San Juan where you visit local drinking establishments and enjoy cocktails that represent the spirit (no pun intended) and traditions of the island of Puerto Rico.
The William Miranda Marín Botanical and Cultural Garden
Photo courtesy of Joe Eats World
The William Miranda Marín Botanical and Cultural Garden
Visit this living museum and explore the flora that is native to Puerto Rico. You can explore the botanical gardens and see how they cultivate tropical trees and plants. Learn about the history of the Old San Juan Sugar Mill and about the local sugar industry. You can take a tour through the gardens to see the different flowers and plants found on the island; you may even find some local wildlife such as iguanas.
Museo del Tabaco Herminio Torres Grillo
Photo courtesy of Joe Eats World
Museo del Tabaco Herminio Torres Grillo
Take a tour of this Tobacco Museum located in the town of Caguas which is the ONLY tobacco museum on the entire island. Housed in an old colonial building that used to be a blacksmith shop, you can learn about the variety of tobacco leaves used, how they dry them, and how they are still handmade by expert cigar makers who roll and cut each cigar in a separate air-conditioned room.
Visit a Rum Distillery
Photo courtesy of Joe Eats World
Visit a Rum Distillery
There is definitely no shortage of rum distilleries to visit in Puerto Rico. These are some of the best of the best rum distilleries you can visit and we definitely recommend doing at least one...ok, all of them.
San Juan Artisan Distillers
Makers of Ron Pepón and Tresclavos, you can tour this distillery that has its own sugar cane crops behind the building. See how they process the rum from harvest to bottle then head to the tasting area and have a sip. San Juan Artisan Distillers was the first distillery in Puerto Rico to produce artisan rum and their Ron Pepón is made from sugar cane juice instead of molasses.
La Destileria Craft Spirits
This craft micro-distillery is located in the mountains of the Jayuya rainforest. Drawing from the purity and craftsmanship of this old town that has ancestral roots to the Taíno Indians. La Destileria uses non-traditional distilling and aging methods to produce its spirits and is the only certified craft distillery in Puerto Rico. They even produce Pitorico which is their version of traditional Puerto Rican pitorro, also known as Caneshine.
Ron del Barrilito
You won't find any older rum than Ron del Barrilito in Puerto Rico. They are the oldest Puerto Rican rum distillery on the island and the rum has been produced the same way in the same place since 1880. Take a tour of the facilities, see how they store the barrels, then move on to the bottling and distribution area. Once you're finished with the tour, you can take a tasting course and learn all about the famous rum. Then head over to the cocktail bar and pick out your favorite rum cocktail but it's not complete until you visit the gift shop and take home a treasured souvenir.


Distrito T-Mobile
Photo courtesy of Distrito T-Mobile
Distrito T-Mobile
Distrito T-Mobile is a five-acre experiential complex and arena that combines technology with shopping, dining, art, and entertainment. It is the embodiment of the Puerto Rico people and culture by way of its happy, vibrant, and energetic atmosphere. Truly a place to enjoy yourself and eat, drink, play; and quite possibly, dance.
Related Articles Around the Web
If you're looking to get away from it all this Pride season but you still want to participate in the festivities, take a look at these hotels celebrating Pride month. Some of the hotels are right in the middle of all the action. What better way to mix travel and Pride celebrations than visiting these LGBTQ+-friendly destinations and hotels?
While Pride season is in full force around the country, if not the world, there are plenty of destination choices to visit and celebrate. You can pick a Pride-themed hotel, a beach resort for some Pride downtime, or be in the thick of it all and experience locations that celebrate year-round. The choice is yours; where will you go?
Virgin Hotels Nashville
Virgin Hotels Nashville
Photo Credit: Virgin Hotels
Virgin Hotels Nashville is the official host hotel of Nashville Pride and is nominated for an LGBTQ Chamber Pride in Business Award as Allied Business of the year. Experience Nashville hospitality with a mix of food, drinks, music, and culture in a vibrant and inclusive space for everyone.
Events you can expect for the month of June:
Upside Down Drag Tea with Vidalia Anne Gentry – Sunday, June 12 from 2:00 PM to 5:00 PM
Rooftop Sounds at The Pool Club – Wednesday, June 15 from 6:30 PM to 8:00 PM
King at Elvis Day – Thursday, June 23 from 7:00 PM to 10:00 PM
Pride Parades – Saturday, June 25 and Sunday, June 26
Official After Party – Saturday, June 25 at 8:00 PM
Ocean Edge Resort & Golf Club
Ocean Edge Resort & Golf Club
Photo credit: Ocean Edge Resort & Golf Club
The Ocean Edge Resort & Golf Club is located on 429 acres in Brewster, Massachusetts. Spend a weekend sitting in the rainbow-colored Adirondack chairs and learn about some queer history. Each arm of the Adirondack chairs has a QR code that links to stories about prominent LGBTQ activists and changemakers that helped pave the way. You can take tours of Cape Code oyster beds, take in the view of the resort's private Bay Pines Beach, and enjoy being in the ocean air.

If you're looking for outdoor activities, you can paddle board and kayak on Blueberry Pond, play pickleball, and tennis, or play on a Nicklaus Design Golf Course.
AC Columbus Downtown
AC Columbus Downtown Lumin Skybar
Photo credit: AC Columbus Downtown Lumin Skybar
Book the Pride Parlor Package during Columbus' Pride Parade June 17 - 19 and join over half a million people in celebrating Pride. Work your way up to the Lumin Skybar and sip mimosas, Bloody Marys, and special handcrafted Pride cocktails. While waiting for the festivities to begin, you can have your Pride makeup styled by artists from the Paul Mitchell School. They'll help you with neon eyeshadow, rhinestones, and airbrushing. The Pride Parlor is a safe space to express your style to look and feel your best during the parade.
Caribe Hilton
Caribe Hilton Swimming Pool Area
Photo credit: Caribe Hilton
No passport is required when visiting Puerto Rico, one of the friendliest LGBTQ+ islands in the Caribbean. You can visit Old San Juan for amazing dining, nightlife, and shopping then head over to the white sandy beaches and crystal clear water. Caribe Hilton is a beachfront oasis just minutes from historic Old San Juan where you can enjoy everything the tropics have to offer. Puerto Rico is famous for being the birthplace of the Piña Colada and for pushing Reggaeton to popularity.
During your stay at the resort, you can visit any of the 11 dining options, hang out by the secluded beach and swimming pools, or sip on those rum cocktails. Maybe you're looking for a bit more adventure and you decide to take a rum tour, visit the rainforest, or visit the local bars. Either way, you'll be right at home and ready to enjoy the Pride events and festivities.
Aruba Marriott Resort
Aruba Marriott Resort
Photo credit: Aruba Marriott Resort
Stay at the beachfront Aruba Marriott Resort & Stellaris Casino, IGLTA-certified and moments away from LGBTQ+ friendly establishments. The June 17th Pride celebrations include Pride Gelato popsicles from Gelato & Co, a Pride Night Brunch with performances by local drag queens, handcrafted Pride cocktails, and unlimited Prosecco. If you miss this year's festivities, you can get a "Pride in Paradise Package" year-round which includes luxe accommodations in the Tradewinds Club which is the resort's adults-only hotel-within-a-hotel, a romantic dinner for two, a reserved cabana at the H2Oasis adults-only pool, a sunset sail for two, and more! Just use promo code: 8LG. Aruba is the perfect travel destination for a vacation in paradise and to celebrate the LGBTQ+ community, diversity, and an inclusive environment.
Playa Largo Resort & Spa and Southernmost Beach Resort
Playa Largo Resort & Spa and Southernmost Beach Resort
Photo credit: Playa Largo Resort & Spa and Southernmost Beach Resort
Ahh, the Florida Keys, famous for being gay-friendly and a favorite among queer travelers. Rent a convertible and make the 1.5 hours drive from Miami to Upper Florida Keys in Key Largo. If you're looking for tranquil and a relaxing experience, you'll find it here with nature-based outdoor activities. This luxury resort has swimming pools lined with cabanas, white sandy beaches, and calm waters. What do you get when you cross Nashville's southern charm with a touch of Las Vegas? You get Key West, the Gay Mecca of the country, just a little over a 2-hour drive. In Key West, you can experience beach bonfire parties, drag queen brunches, Pride Parades, and more. The Southernmost Beach Resort sits along the southernmost limits of Duval Street and has three palm-lined pools, a tanning pier, private beach with lounge chairs and cabanas.
or
Pride Month is officially here and with it comes all the excitement and enthusiasm of the passionate LGBT+ community. Big festivals and events are hosted all across the U.S. in June and wherever you are, you won't be far from a Pride Parade!
Participate in an Unforgettable Pride March!
Photo by Jana S.
Outside of the festivities, many U.S. cities contain longstanding museums, galleries, shops, and tours, all dedicated to promoting awareness of queer culture and history. If you can't make the trip for Pride Month, there are still plenty of LGBT+ activities to do.
Discover the best LGBT-friendly and queer-owned hotels, restaurants, and attractions in New York, Chicago, and San Francisco with this epic Pride Travel Guide!
New York City Pride
New York City always has the biggest parties!
Photo by Jessica I. (cropped)
In recent decades, New York has strived to become a symbol of acceptance towards the queer community. In fact, the city is estimated to contain one of the largest LGBT+ populations in the world. A cornerstone in gay rights activism, New York has seen significant historical events such as the 1969 Stonewall Riots and the 1966 Sip-in at Julius' Bar. And in 2019, New York made history by hosting the biggest Pride March ever, with an estimated 5 million people in attendance.
Popular LGBT+ neighborhoods in Manhattan include Chelsea, Hell's Kitchen, Greenwich Village, and the Lower East Side.
Pride Month in New York
Pride Month is a big deal in New York, as the city hosts dozens of LGBT+ events throughout the month. There are street fairs, concerts, symposiums, movie showings, and many more memorable experiences to be had. Pride Month also offers visitors the chance to connect and communicate with today's leading LGBT+ rights activists.
The most hyped events are Alegria Pride 2022, Planet Pride, Tribal Fever Afterhours, and Pride Island. All of these are mixed-music festivals promoting queer artists and DJs. Don't miss out on America's biggest annual Pride March: the New York City Pride March, which will be held on the 26th of June, 2022.
Where to Stay in New York City
Stay in the heart of the action in NYC!
Photo by Beyond My Ken
Hyatt Union Square New York
134 Fourth Avenue
New York, NY, 10003
The Hyatt Union Square is situated in the heart of Downtown Manhattan, near many of New York's most popular attractions. When you're not out sightseeing, you can rest in comfort in one of the Hyatt's spacious, pet-friendly rooms.
This modern hotel has a 24-hour gym (with complimentary fruit) and a business center. You can dine in the adjoining Bower Road restaurant for a fresh and healthy meal inspired by the local Union Square Greenmarket.
Solo travellers and groups both love staying at The Local NYC.!
Photo by Andrea D.
The Local NYC
13-02 44th Avenue
Queens, NY, 11101
A trendy hostel, favored by LGBT+ travelers, The Local NYC sits on the opposite side of the East River from central Manhattan. Solo visitors can book private rooms but most prefer the youthful social energy of the Local's dorm rooms.
The dorm bunk beds are of a simple, practical design and include a reading light and a lockable cabinet. The highlight of The Local NYC is its rooftop terrace with an incredible view over the glowing Manhattan skyline.
Where to Eat in New York
A historic bar in central Manhattan!
Photo by Steam Pipe
Julius' Bar
159 West 10th Street
New York, NY, 10014
+1 877 746 0528
Nestled inside Manhattan's enchanting Greenwich Village, Julius' Bar has been cheerfully serving customers since 1864. In fact, important steps towards the legal acceptance of gay bars across the nation were made inside the historic walls of Julius' Bar. It's now a popular place to visit for its grilled burgers and fabulous cocktails. Stop by on Tuesdays for Julius' Bar's special retro 'Tuesgay' disco nights.
A delightful burst of flavor!
Photo by Lily B.
Kopitiam
151 East Broadway
New York, NY, 10002
+1 646 609 3785
Kopitiam's LGBT+ owner and head chef Kyo Pang is proud to present her restaurant's Chinese and Malaysian-inspired cuisine. All produce is freshly sourced from local markets or Malaysia itself and the mouthwatering blend of flavors comes from Chef Pang's all-natural family recipes. Each dish is a new journey for the senses and the subtle spices will leave you wanting more. Don't arrive too late for lunch, though, as the popular restaurant fills up fast!
Things to do in New York City
Experience Pride History in New York!
Photo by Deirdre R.
Pride Walking Tour
38-64 Christopher Street
New York, NY, 10014
+1 860 670 8947
Many of the LGBT+ community's biggest triumphs and tragedies were forged in the dynamic streets of New York. To appreciate the significance of Pride Month in the big city, join in on an official Pride Tour.
As you walk through the streets of downtown Manhattan, your guide will lead you through the biggest events and crucial LGBT+ institutions in New York's history. Delve into the struggles of the past as you visit the Stonewall Inn, the Gay Street sign, the Gay Liberation Monument, and even Julius' Bar!
Learn about queer history and culture this Pride Month!
Photo by Ajay S. (cropped)
Leslie-Lohman Museum of Art
26 Wooster Street
New York, NY, 10013
+1 212 431 2609
The Leslie-Lohman Museum is a uniquely LGBT+ dedicated art gallery and museum, right in central New York. Admission is free so it's definitely worth a visit for the provocative emotions evoked by so many queer artworks.
Indeed, the goal of the museum is to create a committed space for LGBT+ artists and scholars to view or add work, and to open up conversations on the personal trials of the community. The Leslie-Lohman Museum currently has over 25,000 items.
Drink at one of New York's only Lesbian bars!
Photo by Jim H. (cropped)
Cubbyhole Bar
281 West 12th Street
New York, NY, 10014
+1 212 243 9041
If you're searching for a memorable night out in one of New York's few remaining lesbian establishments, then look no further than the Cubbyhole Bar. The Cubbyhole is an eclectic bar filled with colorful decorations and LGBT+ symbolism. Having opened in 1994, it has developed into a popular social hotspot for tourists and locals alike. Stop by between 4-7 pm on weekdays (2-6 pm on Saturday) to benefit from the Happy Hour deals.
Chicago Pride Fest
There's plenty of Pride Festivals in Chicago!
Photo by Norbu G. (cropped)
Chicago has slowly been working on LGBT+ rights for the last century, starting with America's first recognized gay rights organization in 1924. A Chicagoan, Jim Flint, also founded the Miss Continental pageant in 1980. This was the first beauty pageant where trans women were allowed to enter. Chicago is now a buzzing hotspot for queer nightlife, with 7.5% of the population identifying as LGBT+.
Chicago's biggest queer neighborhoods are Andersonville and Northalsted (which has earned the nickname 'Boystown').
Pride in the Park Festival
Pride Month in Chicago is celebrated by a series of festivals, drink events, and street markets. The massive Pride in the Park festival is headlined by The Chainsmokers and Alesso and features queer artists such as Rebecca Black, Spencer Brown, and Saucy Santana. The colorful Chicago Pride Parade takes place on the 26th of June, 2022.

Chicago Pride Fest
This legendary street festival is June 18-19 with the Pride Parade on June 26th. You can listen to headlining artists and local favorites on three stages, peruse over 150 arts and crafts booths and eat from a variety of local food and drink establishments.
Where to Stay in Chicago
Stay right near the Chicago nightlife!
Photo by Benjamin R.
Moxy Chicago Downtown
530 North LaSalle Drive
Chicago, IL, 60654
Based in the trendy River North district, home of Chicago's vibrant nightlife, the Moxy Chicago Downtown is the perfect LGBT-friendly destination. Each room has a stylish, contemporary design and includes an ensuite bathroom and a large Smart TV.
The Moxy features book and vinyl record libraries, a professional sound booth where guests can make recordings, and a fine-dining restaurant and bar with an outdoor patio.
Make new friends this Pride in Chicago!
Photo by Dimitri B.
Wrigley Hostel
3514 North Sheffield Avenue
Chicago, IL, 60657
This fantastic hostel, located near the beach and Boystown, is way more than just a place to sleep for the night. Wrigley specializes in social vacations, with a computer room and a common room, containing a pool table, a ping pong table, foosball, board games, and a Bring Your Own Booze bar. There's also a communal outdoor lounge with a BBQ for summer grilling.
Wrigley Hostel hosts parties and events most evenings, from pizza and movie nights to epic bar crawls. Sleep easy in a private room or forge new friendships in a mixed or female-only dorm.
Where to Eat in Chicago
Satisfy your Tex-Mex cravings in Chicago!
Photo by Hybrid Storytellers
D. S. Tequila Co.
3352 N Halsted Street
Chicago, IL, 60657
+1 773 697 9127
D. S. Tequila Co. is a hip and trendy Tex-Mex place, located within close walking distance to many of Chicago's biggest attractions. Their famous handmade flour tortillas are always filled with fresh ingredients and each dish is made to order, meaning you can remove any sauces or veggies that aren't to your taste.
The Tequila Co. is, unsurprisingly, a great place for drinks with over a dozen beers on tap and pitchers of margaritas abound. Stop by on Friday and Saturday evenings to listen to a DJ set as you feast on classic Tex-Mex in the greenhouse patio, which has a retractable roof!
Dine at a famous Chicagoan LGBT+ establishment!
Photo by Thomas H.
Big Chicks & Tweet
5024 N Sheridan Rd
Chicago, IL, 60640
+1 773 728 5511
Big Chicks and Tweet are Chicago's famous 2-in-1 gay bar and organic restaurant. Based in the Uptown area, with a timeless art deco design, Big Chicks acts as an informal LGBT+ community center. The bar was actually inducted into the Chicago LGBT Hall of Fame in 2016.
The adjacent Tweet restaurant serves food to its own customers and those of the bar. Breakfast and Lunch are offered in Tweet, where you'll find a delightful range of classic dishes, with a Chicago twist. Dinner, however, can only be ordered in Big Chicks.
Things to do in Chicago
See the show that redefines live entertainment!
Photo by Inside the Magic
Blue Man Group
3133 N Halsted Street
Chicago, IL, 60657
+1 800 258 3626
For a whirlwind experience of music, performance art, and technological displays, check out Chicago's own Blue Man Group. A show that defies definition, the Blue Man Group was founded on the principle that entertainment can transcend language barriers if none of the performers speak. Instead, they play custom instruments and present comedic skits.
Although not explicitly an LGBT+ event, many of the Blue Men identify as queer. The Blue Man Group promises a unique and unforgettable performance that will change the way you view live entertainment. Warning: those sitting near the front may get splashed.
What treasures can you find at the Andersonville Galleria?
Photo by Joshua F. (cropped)
Andersonville Galleria
5247 N Clark Street
Chicago, IL, 60640
+1 773 878 8570
At the center of the dynamic Andersonville district sits the curious Andersonville Galleria. A veritable maze of over 100 tiny shops and market stalls, this Galleria is an indoor boutique wonderland. The businesses are run by local merchants, many of whom are LGBT+.
Don't expect to walk away empty-handed as you will definitely be enticed by the astonishing array of unique artworks and artisan products on display.
See the small Chicago bookstore that's changing minds and lives!
Photo by Veronika J. (cropped)
Women and Children First
5233 N Clark Street
Chicago, IL, 60640
+1 773 769 9299
Right next door to the Galleria is the amazing Women and Children First bookshop. Founded with a belief that literature has the power to change hearts and minds, the bookstore is dedicated to stories by and about women.
As self-proclaimed 'intersectional trans-inclusive feminists', Women and Children First acts to educate visitors on feminist and LGBT+ issues. With over 20,000 books in stock, the store encourages young readers to ease into the works with book reading events and virtual conversations with authors.
San Francisco Pride 
Celebrate Pride in the Gay Capital of the World
Photo by Piotr M. (cropped)
San Francisco is often lovingly referred to as 'The Gay Capital of the World'. Indeed, 'Frisco has a long history of LGBT+ residents, starting from the beginning of the 20th century. In 1961, San Francisco had the first openly gay candidate running for a US public office position. In 1965, the first Gay Liberation organization in America was founded there. San Francisco also does a lot for trans activism, including the annual Trans March on June 25th, one of the world's largest events for transgender visibility.
Although most of the city is a diverse mixture of LGBT+ identifying people and allies, there are a few prominent queer neighborhoods. The most popular LGBT+ districts are The Castro, The Mission, and SoMa.
Pride Month in San Francisco
Pride Month in San Francisco brings with it a wave of music and film festivals, and in-person and virtual talks with LGBT+ activists. The biggest music event is the Fresh Meat Festival, featuring queer and transgender artists. There will also be food, craft, and resource fairs surrounding the big marches.
The annual San Francisco Pride Parade will be hosted in the city on the 26th of June, 2022.

Where to Stay in San Francisco
An elegant stay in central San Francisco!
Photo by Kenny E.
Parker Guest House
520 Church Street
San Francisco, CA, 94114
+1 415 621 3222
The Parker Guest House is an enchanting hotel in central San Francisco, presenting a subdued, luxurious elegance in each spacious room. Formed from early 19th-century mini-mansions, Parker Guest House offers comfort and class with each stay. Guests can wander around the verdant gardens, listen to piano music in the lounges, or join a complimentary wine social in Parker's sunroom.
The Orange Village Hostel is a short walk from the hsitoric Union Square!
Photo by Shaunak D.
Orange Village Hostel
411 O'Farrell Street
San Francisco, CA, 94102
+1 415 409 4000
Stay near some of San Francisco's biggest attractions in the Orange Village Hostel. Offering cheap yet comfortable private rooms, and beds in male and female dorms, the Orange Village Hostel is the best place to stay in San Francisco on a budget.
The hostel has a communal lounge where they host pizza nights and organize fun activities and events. They are also happy to provide you with lots of local information for your stay in 'Frisco.
Where to Eat in San Francisco
Come here for a rich, hearty meal in San Francisco!
Photo by Maddi B.
Kitchen Story
3499 16th Street
San Francisco, CA, 94114
+1 415 525 4905
Kitchen Story in The Castro is a relatively new and incredibly popular restaurant that serves an exceptional blend of Thai and American cuisine. Kitchen Story specializes in delicious, filling brunches.
Their feature ingredient is the sweet and spicy millionaire's bacon. This mouthwatering treat comes as a topping for burgers, eggs, or french toast. If it isn't included with your dish but you really want to try it, you can order the millionaire's bacon as a side.
Eat at this amazing LGBT-owned establishment!
Photo by Thomas H.
Orphan Andy's
3991 17th Street
San Francisco, CA, 94114
+1 415 864 9795
Welcome to The Castro's famous all-day breakfast, sandwich, and burger bar. Owned by husbands Bill Pung and Dennis Zieball since 1977, Orphan Andy's is one of the beating hearts of San Francisco's LGBT+ community.
The interior has a homely design, with red leather on the booths and bar stools, and neon-lined wood paneling all around. This vintage style makes it easy to relax into a good American meal as you imagine the decades of queer history that this 'Frisco landmark has seen.
Things to do in San Francisco
Experience San Francisco's best open-air LGBT exhibit!
Photo by Greg R.
Rainbow Honor Walk
499 Castro Street
San Francisco, CA, 94114
When you find a beautiful sunny day and want to immerse yourself in queer history as you stroll in the fresh air, visit the Rainbow Honor Walk. Nestled in the heart of The Castro, the Rainbow Honor Walk is styled after the Hollywood Walk of Fame. Only instead of stars, there are large bronze plaques dedicated to the world's greatest LGBT+ pioneers.
Here you can walk over rainbow crosswalks that interlink facts and stories on some of the greatest queer influencers of the 20th century. It's the perfect open-air exhibition to learn about well-known and under-represented figures, including Virginia Woolf, Oscar Wilde, Frida Kahlo, Glenn Burke, Freddie Mercury, and Alan Turing.
See the best of San Francisco from a 70s VW campervan!
Photo by Nick K. (cropped)
San Francisco Love Tours
2899 Hyde Street
San Francisco, CA, 94109
+1 415 366 6156
Experience the best of historic San Francisco from inside a groovy 70s VW Campervan. This 2-hour daytime tour is an intimate way to learn about love throughout the ages in the Golden City, with only 6 people maximum per bus. Along the drive, you will hear interesting facts and exclusive stories from your local guide.
Featured locations on the tour include historically LGBT+ districts such as The Castro and The Mission, and the famous crooked Lombard Street. The hippie bus stops twice for photo opportunities: at the Golden Gate Bridge and for a view of the San Francisco Skyline.
Gain a fascinating new perspective on LGBT+ history in San Francisco.
Photo by Jason L. (cropped)
GLBT Historical Society
4127 18th Street
San Francisco, CA, 94114
+1 415 777 5455
An internationally-recognized leader in LGBTQ public history, the GLBT Historical Society was founded in 1985 to promote, and make accessible, queer history and culture. Now, it proudly presents a museum in The Castro district and, though it is small, it definitely packs a punch.
Don't be afraid to spend time reading faded letters or watching the mini-documentaries. Visitors come to learn about and understand queer struggles through the last decades. The biggest impact is often made by the genuine Harvey Milk bullhorn in his campaign exhibit.
OUTvoices Cities
Copyright © 2022 OUTvoices