OUTvoices may earn a commission when you buy through links on our site.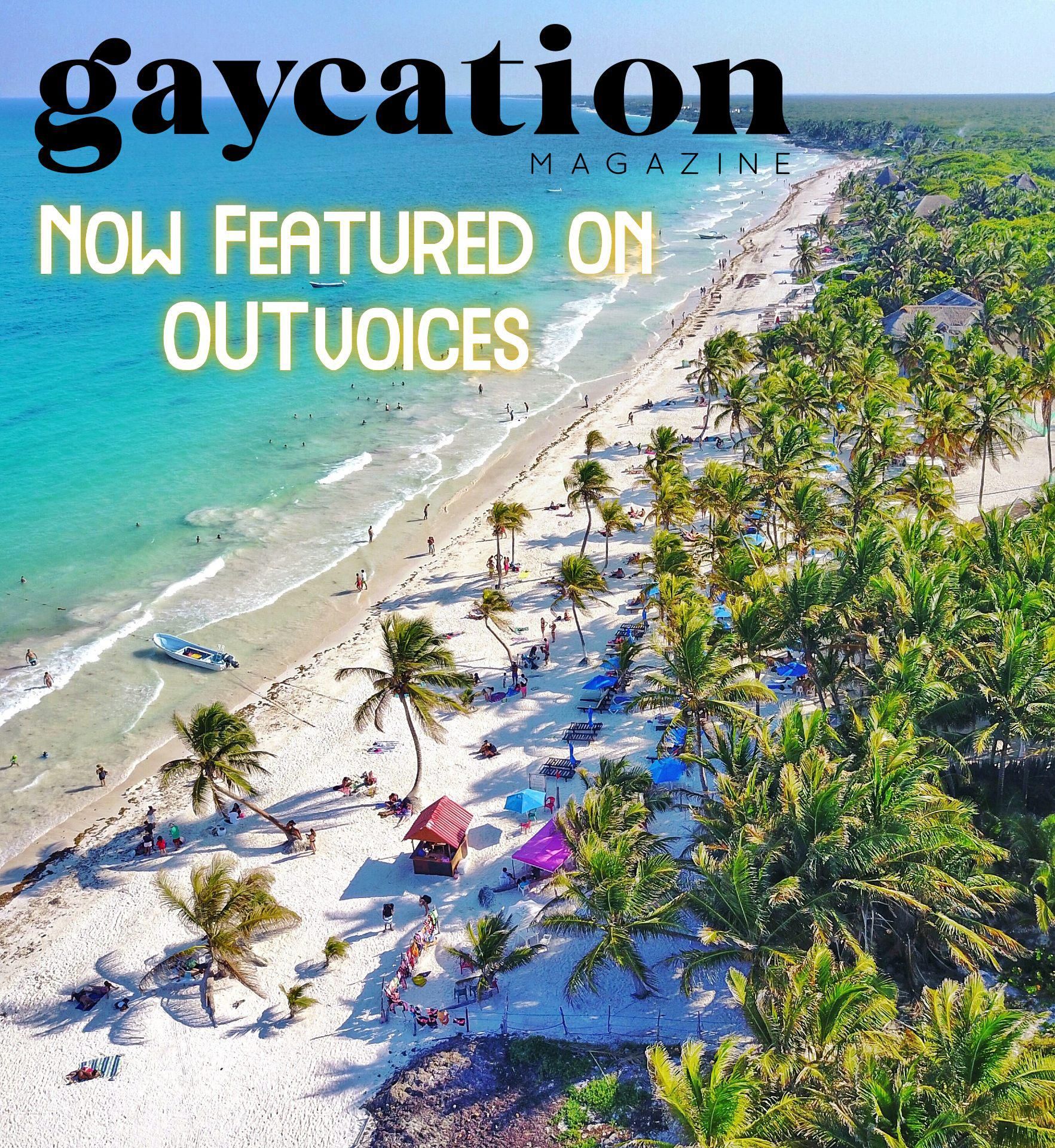 Whether you're spreading truth, information, or love, traveling abroad for humanitarian reasons can have risks. Detained American journalist in Myanmar, Danny Fenster, is to be released from jail, and to fly home soon. But it doesn't always end well for every foreign national attempting to do good in a foreign country.
The missionaries consisting of sixteen Americans and one Canadian kidnapped by the Haitian "400 Mawozo" gang on October 16, is extremely scary. The gang has threatened to kill the humanitarian Christians if a million dollar per person ransom is not fulfilled. The group consists of men, women, children and an eight-month-old baby.
These missionaries have sacrificed their time and paid their own way to go to the poorest place in the Western hemisphere to try to spread God's love and save some souls. In turn, the missionaries are experiencing a nightmare like they've never imagined. They're imprisoned and being threatened with a bullet in the head.
Most of us will never get over seeing journalists being beheaded and tortured in Syria and Iraq by the barbaric Islamic extremist group called ISIL. Burning people alive and beheading others were too graphic and gruesome to ever be forgotten.
Years ago, I traveled to a third world country on a "missionary trip" with others thinking it would be a nice break. I've never worked so hard in my life.
Sadly, the 17 missionaries in Haiti are undergoing a cruel experience that may end with the cost of their very lives. What are they thinking now? What is going through the minds of the little children who traveled to a world to help others and spread God's love?
Haiti has been the site of years of humanitarian efforts. The United States and other countries have given billions of dollars to help Haiti. Sadly, hurricanes, political unrest, underdevelopment and extreme poverty have all made for a sad scenario.
How much money would the world have to give to Haiti to make life better for this nation? This is a question no one can answer because usually aid is a short-term solution. We spent a trillion dollars in Afghanistan and they aren't any better off today.
Good missionary people went to Haiti with good hearts for helping others in the name of God's love. They went to share a message they hoped would bring about change and better lives. They may now lose their lives.
Christians point to Jesus as the model for such missionary efforts. He came preaching and teaching in an effort to demonstrate and spread God's love and it cost him plenty – his life, executed in public on a cross.
There are some Christians today who, like Jesus, are willing to risk their lives for the sake of others. Did these men and women literally go to Haiti taking their children with them truly believe they could be killed? Would they purposefully do this to their children? Who convinced these people that such a trip with small children was a good idea?
My goal here is to simply say, think about such trips to places like Haiti. Afghanistan, Iraq, Northern Nigeria and numerous others countries are not vacation spots. Foreign travel may sound exotic and adventurous but consider the possible cost.
Many missionaries and Christian workers have paid the ultimate price in order to spread the gospel of Christ. Only eternity will reveal what their selfless sacrifice has meant to those whose lives they impacted.
By chance, if you decide such an international trip is not for you, don't feel bad. Consider helping in an American inner city, Appalachia or maybe your own neighborhood. Service at home is needed across America.
Let's pray for the safety of these missionaries and for those negotiating their release. May God help them and all who may consider such endeavors.
ABOUT THE AUTHOR
Dr. Glenn Mollette is a graduate of numerous schools including Georgetown College, Southern and Lexington Seminaries in Kentucky. He is the author of 13 books including Uncommon Sense, Grandpa's Store, Minister's Guidebook: insights from a fellow minister. His column is published weekly in over 600 publications in all 50 states. Glenn Mollette has been on numerous International humanitarian and missionary group trips. Hear Glenn Mollette every weekday morning EST at 8:56 on XM radio 131. Editor-If you need to tweak or do a small edit for you paper or website that is okay. Please respond to this email if you need a picture for this column. Scroll down for additional biographical info. Buy his latest recording titled "Black Coffee" on iTunes. Learn more at www.glennmollette.com
After the last 2 years of dealing with the pandemic and packing on those COVID pounds here are some motivational quotes that can be the spark plugs to our wellness engines. You can have a full tank of gas, a clean carburetor, all the fluids topped off, and 300 horsepower of Detroit's finest under the hood, but you're going nowhere without that initial spark. In your quest for well-being, you need a catalyst to move you from idle to ideal. Here are some motivational jolts to inspire you to get your health and fitness vehicle moving.
Make time for exercise each day
Photo by
Victor Freitas
on
Unsplash
Thomas Paine said, "The harder the conflict, the more glorious the triumph." You will have conflicts with making time for exercise each day. The treadmill will conflict with your enjoyment of the living-room couch and its fluffy pillows. Your body will engage in conflict with dumbbells and exercise balls as it seeks better health. Embrace these conflicts with excitement, and walk through the smoke and fire. Triumph is waiting on the other side.
Marathon runners
Photo by
Miguel A. Amutio
on
Unsplash
John F. Kennedy said, "Things do not happen. Things are made to happen." The firefighter's 55-pound weight loss did not just happen one day on a call. The computer programmer's success in the Chicago Marathon did not just happen on a Sunday in October. The 4th grade teacher's significant drop in cholesterol level did not just happen the day before spring break. These people made things happen…and it took time.
Ralph Marston of The Daily Motivator website, wrote, "What you do today can improve all your tomorrows." Let today be the first day in 28 years without a cigarette. Stay an extra five minutes on the recumbent bike at the gym today. Start training today for the three-day breast cancer walk that is scheduled for the fall. Tomorrow is always waiting to see what you put in your piggy bank today. Invest wisely and watch the dividends grow.
Full Moon
Photo by
CHUTTERSNAP
on
Unsplash
Jill McLemore once said, "Shoot for the moon. Even if you miss, you will land amongst the stars." Set that goal to trim 75 pounds from your body. Only losing 42 pounds puts you way out there with the North Star. Aim to run 750 miles this year. Coming up 68 miles short will still put you past that former planet Pluto and on your way to the Orion constellation. Dropping eight waist sizes by Christmas instead of the projected 10 will let you glow with the luminescence of several brilliant wonders in the sky. By the way, I think there's a full moon tonight!
Zig Ziglar stated, "You don't have to be great to start, but you have to start to be great." Tom Cruise was another aspiring pretty face in Hollywood about 30 years ago before starting to audition for parts in TV shows. Jared Fogle was a morbidly obese college student at Indiana University in the 1990s before beginning his Subway diet. Mark Zuckerberg was just another starry-eyed Ivy Leaguer until he began to implement a social network idea. They all have that common bond: They started something.
These motivational quotes should help get your wellness engine running and once your car is started there's no telling where your health and fitness can go. Don't forget to end me a postcard when you get there!
This health and fitness article is brought to you by that guy who's sneaky like a black hole and bright like a nebula. My name is Ron Blake and I can be found playing with my telescope at rblake5551@hotmail.com.
Curative has announced that it is currently providing COVID-19 no-cost testing in your area at Metropolitan Community College.
Stay safe and get tested!
You can schedule COVID-19 Test at curative.com, and receive results in 24-48 hours.
Curative is the leading provider of COVID-19 testing in the United States. Curative's mission is to end the COVID-19 pandemic by providing simple-to-use and painless testing at scale to produce reliable data for patients and health officials. We know that broad access to testing, robust contact tracing, and a vaccine are necessary to end the pandemic.
Is there any cost?
Regarding the tests, there is no out of pocket cost to the individual. Through the CARES act, all individuals with health insurance will be covered for a COVID-19 test. No one is ever charged a copay or deductible.
For uninsured individuals, they are covered under the HRSA fund under the CARES act. Curative will never send a bill to any individual getting a COVID-19 test through any of our testing sites.
How soon do I get the results?
Curative provides results within 24 hours of arrival at our lab (if not sooner). We pride ourselves on our ability to distribute tests rapidly, test patients easily, and send them their results quickly. Other highlights include:
· Non-invasive cheek swab (video) that is more accurate (~90%) than a nasopharyngeal test (~80%)
· Can be self-collected under supervision by lightly-trained individuals (so no onsite medical professional required)
· Results within 24 hours of receipt at our lab
· Lab capacity to process tens of thousands of additional tests
· Manufacturing capacity to meet any order size
· Minimal PPE requirement due to the test's self-collected method
Please visit curative.com to schedule your no-cost appointment TODAY at a site nearest to you. Together we can end this pandemic!
ABOUT CURATIVE
Curative believes that communal well-being is fundamental to individual health.
Curative is building infrastructure to make essential health services easier to access for everyone. Their infrastructure is designed to change as the world does—offering nearby access, affordable services, and science-based guidance.
Their efforts are supported by the optimism and ambition we share with communities across the US, and together we're imagining new ways to help more people stay safe, healthy, and informed wherever they are.
Related Articles Around the Web
"I wish I could work out, too, but I just don't have the motivation!"

Give me a dollar for every time I've heard that and I'd be in Cabo San Lucas with an umbrella drink right now. Let's identify a few of your motivations to get you on the right path. They are there … you just need to realize them so you can make it a great 2022.

How about getting healthy so you can be at that Christmas celebration in 30 years with all the family gathered around and exchanging presents? There will be nieces, nephews, brothers, sisters, children and maybe some grandchildren, all enjoying the sounds and sights of the season. That would be amazing!

How about being healthy so you can watch the first man land on Mars in 2030? You hear all the talk about preparing for a mission to Mars, but it will be a long time in coming. Just think if you were alive and well to see it happen!
How about being healthy so you can attend that 60-year class reunion? It might even be nice to walk into the function with a spring in your step and a glow of health about you! Many of your classmates will have walked past St. Peter and those pearly gates by that time, but you can give yourself a chance to stay here with some proactive measures.
How about being healthy so you can spend more time being relaxed and retired? It would be awesome to just not have to do anything you didn't want to do! Get up every day and use that watch they gave you as a fashion accessory only. With a healthy body, you can spend ample time in the lap of leisure well into your 90s.
Photo by Steven Van Loy on Unsplash

How about being healthy so you can walk your dog with your grandkids or great-nephews after that Thanksgiving meal many years down the road? It will be so cool to have that turkey dinner with all the relatives, but it'll be even more fun to be able to move around without having to catch your breath between steps.

How about being healthy so you can continue to enjoy vibrant sunsets, thrilling football games, colorful leaves in the fall, summer barbecues, or birthday cards in the mail?

Everyone can find the motivation to work out! You just have to identify which motivation will get you to your starting line each day and which will help you get to your daily finish line.

There are plenty of great things to enjoy in life. Find your motivation and start earning your frequent flyer miles for your healthy life. Then soar into the future with excitement about what will be!

This article of motivation is brought to you by a guy who knows a good thing when he sees it. That guy of good vision is Ron Blake, and he can be spotted on that bright horizon at rblake5551@hotmail.com.



Photo by Felix Rostig on Unsplash
OUTvoices Cities
Copyright © 2022 OUTvoices