OUTvoices may earn a commission when you buy through links on our site.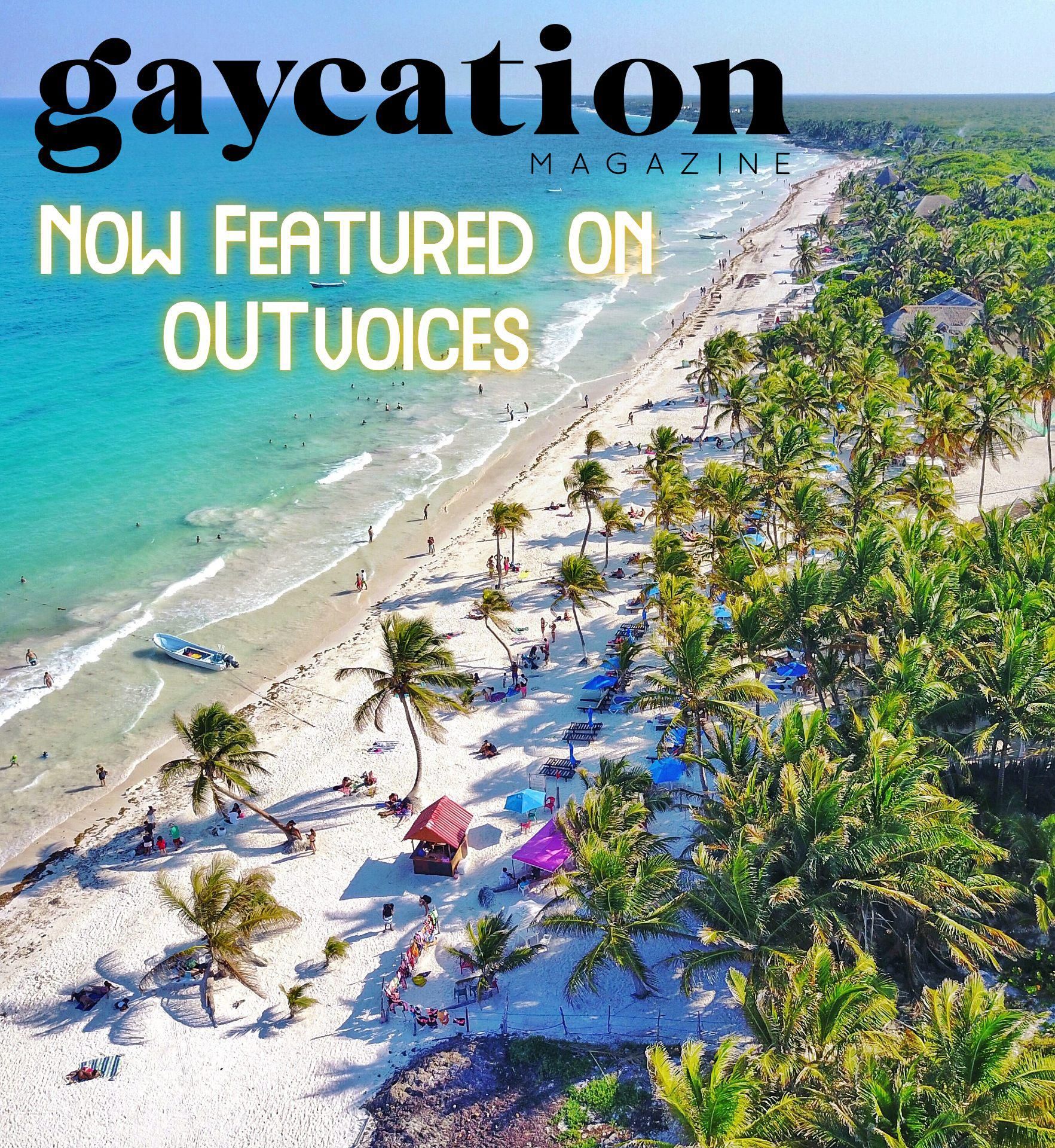 Enough with the rumors! New Orleans is open, safe and ready for the gays. I have just returned from what some are calling the most spectacular Southern Decadence yet. Various sources have claimed that over 100,000 revelers descended upon the Crescent City for this annual event. 
Southern Decadence is a four-day long party in the New Orleans French Quarter. The celebration attracts gay, lesbian, bisexual and transgender (GLBT) people and their friends from all over the world; I met a few Canadians and a really cute French boy. Southern Decadence is known for its loud displays of gay culture that the conservatives in our community wish would stay underground. It is a defiant celebration of spirit, sexuality, and who-gives-damn-what-you-think. 
Southern Decadence started about ten years before I made my first appearance on this earth. This iconic event began as a small, impromptu gathering of friends that evolved into an annual celebration of being different. There is no way that the handful of people who participated in the first Southern Decadence in 1972 could have conceived the scope the event would take on.
My partner, Jason, and I arrived at the Hotel Monteleone around 5:30 p.m. on Friday. We usually fly but this time decided to take the land route. The drive wasn't bad, about eight hours. The Monteleone is a grand hotel in the classic sense. The Monteleone family have been taking care of New Orleans' visitors since 1886. 
The rooms here aren't as large as some of the other, more modern four-diamond hotels in town, but the Monteleone's location (on Royal, one block from Bourbon) and its century of charm and elegance more than make up for this. Besides, who goes to New Orleans just to hang out in their room? The Monteleone's traditional rates can be pricey - it is a luxury property after all - but the size of the hotel means they can often offer great deals to help fill rooms. Even if you rest your head at one of the other boarding establishments in town, visit the Monteleone's Carousal Lounge. The bar is modeled after the traditional carnival ride and makes a complete rotation every 15 minutes.
Friday night Jason and I were scheduled to go see Robin Tyler as part of DecaFest. DecaFest is a supplement to Decadence that focuses on the culture side of things. I didn't know much about Robin Tyler before we went, but the show was a wonderful surprise. 
Robin Tyler was a funny, famous lesbian before it was cool to be a funny, famous lesbian. In fact, she has stumbled her way through so many landmark moments in LGBT history it is hard to keep track. I was embarrassed to have not known more about her, until I realized I was in the majority. Robin Tyler: The most influential lesbian you've never heard of.
There is always something going on at Decadence, but most events are concentrated in the evening. The first thing I do when I get to New Orleans (for Decadence or any other time) is grab a copy of Ambush Magazine to see what's happening when. 
Jason and I decided to take it easy during the day and to not start drinking until early evening (you know, 3ish). I have a hard time sleeping past nine no matter how long the night before was, so we had to do something to kill time.
Staying in the French Quarter meant that we could walk just about anywhere we wanted to go. We grabbed some delicious breakfast from Café Beignet, a block from the hotel. I then spent a couple of hours dragging Jason through the scores of unique galleries and antique shops on Royal Street. I was finally able to convince him all the browsing was worth it after we purchased a cute little piece featuring a cat smoking a cigar. After our brief period of playing 'high-class gays' we walked on down to my favorite New Orleans dive: The Corner Pocket.
One reason I like The Corner Pocket so much is that there is nothing like it here in Nashville. Many of New Orleans' other gay joints have similar counterparts in Middle Tennessee but not The Corner Pocket, it stands alone. The Corner Pocket is a dive bar that turns into Twinks-on-Parade in the evening. It's not as large, as loud, or (usually) as crowded as the other bars with dancers and that makes the experience more pleasant. The drinks here are stronger and cheaper than you'll find at the Bourbon Street gay palaces, Oz and The Pub. The schedule sometimes changes, so it's good to call ahead to see when the boys are dancing, but even of the entertainment hasn't started, it's still a good place to get a drink. Also, the staff and dancers at The Corner Pocket are some of the nicest and most interesting people you'll meet in town. When you visit, tell bartender Bruce I said hello.
After a downing a few drinks and handing out some dollar bills, we grabbed a cab and headed toward the Central Business District. I had scored us reservations at John Besh's new Restaurant, Lüke. Lüke is a hip joint that serves fine food in a relaxed atmosphere. I personally enjoy eating like a king without having to dress (or spend) like one. I admit that Jason is the foodie in our house, but I now understand what all the fuss is about. I'm not much of a seafood fan yet the oysters I had as an appetizer made my toes curl. The rest of the meal was just as amazing. I don't think I'll ever be able to eat at Red Lobster or Outback again.
Another cheap cab ride and short walk puts us back at Southern Decadence central, the corner of Bourbon and St. Anne. A free concert was going on and the intersection was jammed. This is where I got a true sense of what Southern Decadence is all about.
Partying together on the street where grandpas, grandsons, bears, boys, outrageous queens, bondage freaks and every other variety and sub-culture of our community. Everyone was out there and everyone was having a good time. Judgments and arguments were suspended and unity was encouraged. I think we have tried too hard to conform to the false norms of society. Putting an end to "if we act like them, they'll like us" self-loathing is a key motivation behind many of those who go to Decadence (sex, booze and fun also being key). Standing on the corner outside of my favorite Bourbon St club, Oz, I can't help but think "we aren't just like straight people……we are a hell of a lot better!".
I have to mention the protesters. Now, I've been involved in gay advocacy since I was in high school, and I've seen my share of homophobic protest. I wasn't surprised to see misguided God-warriors at Decadence, but I was surprised at how few of them showed up. It was truly the most pathetic show of intolerance I've ever witnessed. I almost felt bad for the suckers. I think they have posted a video over at YouTube so you can see how sad it really was.  If they were God's army, I must have God confused with someone else.
Sunday is parade day and trust me when I tell you the Southern Decadence Parade is like no other parade you've ever seen. It is chock full of men in trash-drag and wild costume. Many of the participants were older, much older, than Jason or I. Here was a street full of men who lived through some insanely rough times. These are the men who spent decades in the closet because there was no other option. I can't imagine that any of these men would have been able to conceive of an event like Decadence when they were my age. So go ahead boys, flaunt it, be rude, be loud, be inappropriate, tell society to piss off, you have earned it.
Another note on the parade, Jason and I headed to Oz early so we could get a balcony view of all the action. We were standing next too a few boys who were scrambling for the attention of someone across the street. Who was this lucky person? It was none other than mega-gay Larry Paciotti (most people know him as Chi Chi LaRue). The king of queers and his team were tossing out beads like candy to throngs of hot boys hoping to be spotted by the Midas of gay porn. 
Throughout our trip people had been telling us how many Tennesseans they had seen. This was strange because we didn't meet any other Volunteer Staters until Sunday night. I had, of course, dragged Jason back to the Corner Pocket. There we ran into up and coming Nashville-based porn star, Ryan Conners. He is a sweetie. Keep your eye on him, this boy is going places. 
Later that night, while snapping photos for my curious readers, I ran into another group of Nashvillians. Unfortunately they weren't quiet ready to show their costumes to the hometown crowd. I ended things early on Sunday because Monday meant a drive back (I do all the driving, Jason does the packing).
I love New Orleans and I desperately want it to thrive. You should too. New Orleans, while it's past isn't perfect, has been there longer for the gay community than any other city below the Mason-Dixon Line (and most above it). The cab drivers are delighted when scores of gay boys and girls descend upon their city in the dead of summer. The town embraces us and encourages us to be our outrages selves. 
Outside of Decadence there is plenty to do; New Orleans is hopping year round. So, if you are looking for a good three-day weekend or even a week-long vacation, give NOLA a chance. The clubs are open year-round, the museums and gardens love visitors, and the people are the most amazing collection of races, languages and cultures that you'll find anywhere in North America. 
New Orleans has helped lift gay society out of the shadows and into the light. It is time to return the favor.
Photo courtesy of Red Bull
For those with a thirst to celebrate, Red Bull Unlocked is the key. In city after city, the most exciting bars, clubs, mixologists, performing artists, and more take over a local landmark building to showcase their signature ambiance while also collaborating for a must-see mashup. And now it's Music City's turn to seize the spotlight, as the event brings 10 bars together in East Nashville's Five Points neighborhood.
Fueled by the best of Nashville's thriving music scene, Red Bull Unlocked has curated an eclectic night of show-stopping entertainment performances including a pop-up Whiskey Jam show, DJ sets, musicians, and more. The full lineup is here:
Whiskey Jam (feat. Dozzi, Willie Shaw, and Johnny Hayes)
A.B. Eastwood
Daisha / Rap Girl
Boom Bap (DJ Collective feat. DJ-Rate, Case Bloom)

Whiskey Disco (DJ Collective feat. Coach, Jim O'Shea)

Old Crow Medicine Show's Jerry Pentercost (DJ Set)
DJ Stretch
DJ Griffin Green
The Play Mates (Drag Show feat. Sasha, Vanity, Deception, Aura Mayari, Corlis Todd, and Carmin Triple C)
Counting down to the epic celebration, Daisha shares, "I never thought I'd have the opportunity to perform in so many of Nashville's top spots all in the same night. Fans can expect a lot of bops and high energy. I want people to dance and have a good time."
Ward Guenther, Whiskey Jam Founder, adds, "Red Bull has been enjoyed at Whiskey Jam since the very first night, so it's only fitting Whiskey Jam is enjoyed at Nashville's first Red Bull Unlocked. Looking forward to this!"
Red Bull Unlocked Istanbul
Photo courtesy of Red Bull
Local favorites including Pearl Diver, Tin Roof, Lipstick Lounge, White Limozeen, and more will join forces for one epic night. Full list of bars and partners below:
The Dive Motel
Lipstick Lounge
Pearl Diver
Play Dance Bar
Rosemary & Beauty Queen
The Stage
Tin Roof
Whiskey Jam
White Limozeen
Woolworth Theatre – Opening Fall 2022!
Eleven Eleven - Opening 2023!
Date: August 21, 2022
Time: 6 PM – 11PM CT
Location: 1102 Forrest Ave, Nashville, TN 37206
Age: 21+
Entrance: Ticked event
Related Articles Around the Web
Photo courtesy of Rumble Boxing Gulch Nashville
Rumble Boxing, the boxing-inspired group fitness studio, opened its doors for the first time in Nashville on June 20 at 609 Overton St, Nashville, TN. The hottest workout on the block is hosting its official grand opening from August 4th-7th with daily classes, membership specials, and prizes from local vendors. The new Rumble Boxing studio is currently offering a buy one class, get one free promotion for the Nashville community.
Rumble Boxing delivers 45-minute, 10-round, strength and conditioning group workouts, crafted around teardrop-style aqua boxing bags and high-intensity strength training circuits. This brings all fitness levels together to experience what Rumble is known for: combining the sweet science of boxing with high energy and positive vibes.
Boutique Fitness
Rumble Boxing Fitness Studio
Photo courtesy of Rumble Boxing Gulch Nashville
This boutique fitness brand offers serious benefits like increased stamina and strength, with cardio that's actually fun. The seasoned trainers at the new studio are thrilled to serve their local community while offering this fun, new modern approach to boxing and welcome members of all fitness levels to the Rumble family.
The new Rumble Boxing studio is owned and operated by Blake Baskin and Antonio Compton. With their background in the fitness industry, this dynamic duo is excited to bring their passion for boxing and group fitness to Nashville. As business and life partners, Blake and Antonio aim to create a strong community within their new Rumble Boxing studio and share their message of non-apologetic inclusivity.
Black and Gay-Owned Business
Rumble Boxing Store with Dolly Parton Mural
Photo courtesy of Rumble Boxing Gulch Nashville
​"We own who we are, and this brand aligns with that perfectly," said Antonio. "This is what we want to create and bring to this community: a fitness class that is designed for anyone and a place for people to be who they are. As a Black and gay-owned business, we want to help lower the division we see in the world right now. Our goal is to bring people together through Rumble, set everything aside, and have fun."
To echo their message of acceptance and inclusion, Blake and Antonio commissioned a local Nashville artist to paint an 11 X 6-ft. mural of Nashville icon and philanthropist, Dolly Parton. The massive portrait features the country star in Rumble Boxing gear in the lobby of the studio.
The excitement and buzz around Rumble allowed Blake and Antonio to recruit top-tier trainers to head up the new studio, including Head Trainer Oronde Jones, a well-known celebrity trainer in the Nashville market.
Rumble Boxing Fitness Studio
Photo courtesy of Rumble Boxing Gulch Nashville
"Compared to other fitness classes, Rumble is a class you can truly get lost in for 45 minutes. With the dark room, you don't have to worry if anyone is paying attention to you. The music is awesome and inspiring, and the beat drops right when you need it the most. Also, with boxing being a sport you can never truly master, you're always improving and crafting your skill. On the floor, you're consistently doing something new, which prevents you from ever hitting a plateau." Said Oronde Jones about his favorite part of Rumble.
Rumble has massive brand loyalty and widespread appeal, partly thanks to attracting top names like Justin Bieber, Selena Gomez, Kendall Jenner, Hailey Baldwin, Jason Derulo, David Beckham, and Kevin Hart to its studios.
About Rumble Boxing
Founded in New York City in 2017, Rumble is a group fitness concept delivering a mix (or combination) of boxing-inspired circuits and the transformative power of resistance training. Pro and amateur fighters glove up together, no matter their fitness level or skill, to reveal their inner fighter. The experience is a 45-minute, 10-round, full-body cardio and strength workout crafted around specially designed water-filled, teardrop-style boxing bags. Rumble was founded by Noah Neiman (former Barry's Bootcamp Master Trainer, and cast member of Bravo's Work Out New York), Eugene Remm (Co-Founder of Catch Hospitality Group (Catch Restaurants, CATCH STEAK, Lexington Brass), Andy Stenzler (Co-Founder Cosí, Kidville), and Anthony DiMarco (13-time IRONMAN, former Managing Director, Google).
Who would have thought that we would have to get through a pandemic in order to appreciate the small things we have, such as the ability to simply pack our bags and hit the road?
For two years, there's been nothing left for us travel junkies to do but sit at home and try to find new destinations that we will conquer once we defeat what appears to be the biggest villain of the 21st century. But once that happens, hold your bags tight because we will be up for some of the most interesting travel experiences. Take a look at some ideas for your post-COVID traveling plans:
A Gay Cruise
One of the best options to have in mind when all of this passes is a good, nice and long (pun intended) gay cruise. Or cruise in general, for that matter. Bear in mind, social distancing will still be a thing in the post-COVID world. But COVID-19 likely doesn't mean that cruises will cease to exist. On the contrary, though cruise ships will probably keep the number of passengers smaller than before, it is believed that they will become an even bigger hit in the following period, especially because they are all going to go a lot more environmentally-friendly. On the bright side, is there any better way of celebrating the end of the pandemic than by cruising around some magnificent seas, stopping by at great cities and having romantic dinner nights at nice restaurants?
A getaway in nature
On the other hand, there is always the option of stepping away from the hustle and bustle of large cities, and spending some time in a place that's not only healthy, but also beautiful. Some of the destinations that plenty of people will look for are the ones that can cater for both peace of mind and amazing things to see or do. One such destination is New Zealand, one of the greenest countries on Earth right now. Not only will you be visiting the magnificent country that gave us the beautiful Shire from Lord of the Rings; this is also a destination that's excellent for everyone who prefers relaxing to partying. If you're up for some partying, you will be able to hit Auckland, while if you're for something calmer, there's plenty of amazing places that you can see and visit.
Dancing Around at Pride
Pride parades are also events that you want to have in mind for the post-COVID world. Such events have always been quite important, but it seems that they are now more important than ever. The virus has canceled more than 75 Pride parades all around the world, which is one of the reasons why we must support the ones that will see the light of day once the pandemic stops. Truth be told, the upcoming Prides will perhaps be the best Prides ever organized. Give the gays a couple of weeks of quarantine, then let them outside and see what kind of party they are able to throw!
A road trip
If you're, as well, waiting for the day to wake up and say "long gone are the days when we were not allowed to go wherever we wanted?", and if staying at one place gave you a lot to think about, then your first post-COVID travel experience should definitely be a nice road trip. You can practically choose which country you want to tour, and you can either take your own car (you have probably missed it so much), or rent one at your destination. Australia is an amazing country for this, though, as it offers the possibility of seeing the Great Ocean Road, which is an amazing thing to see and experience. On the other hand, if you do not want or cannot leave your country, you can also choose to go on a domestic road trip – there are amazing things to see in your vicinity as well.
Holiday for a single guy
If you're single, or you're traveling someplace with another single friend, then you should definitely organize a nice vacation for yourself or for you and your single friend, and hit one of the best European cities. Europe has been greatly affected by the virus, which means that now it's time to pay it back and get it back on its feet by traveling there and seeing all the amazing things it offers. Any city you choose in Europe – you will not make a mistake. Apart from being able to see great landmarks, you will also have the chance to have a drink at great gay clubs and pubs, and join unforgettable gay parties. And if the gay scenery is not your forte, worry not, as Europe indeed has to offer so many different and magnificent things.
OUTvoices Cities
Copyright © 2022 OUTvoices