OUTvoices may earn a commission when you buy through links on our site.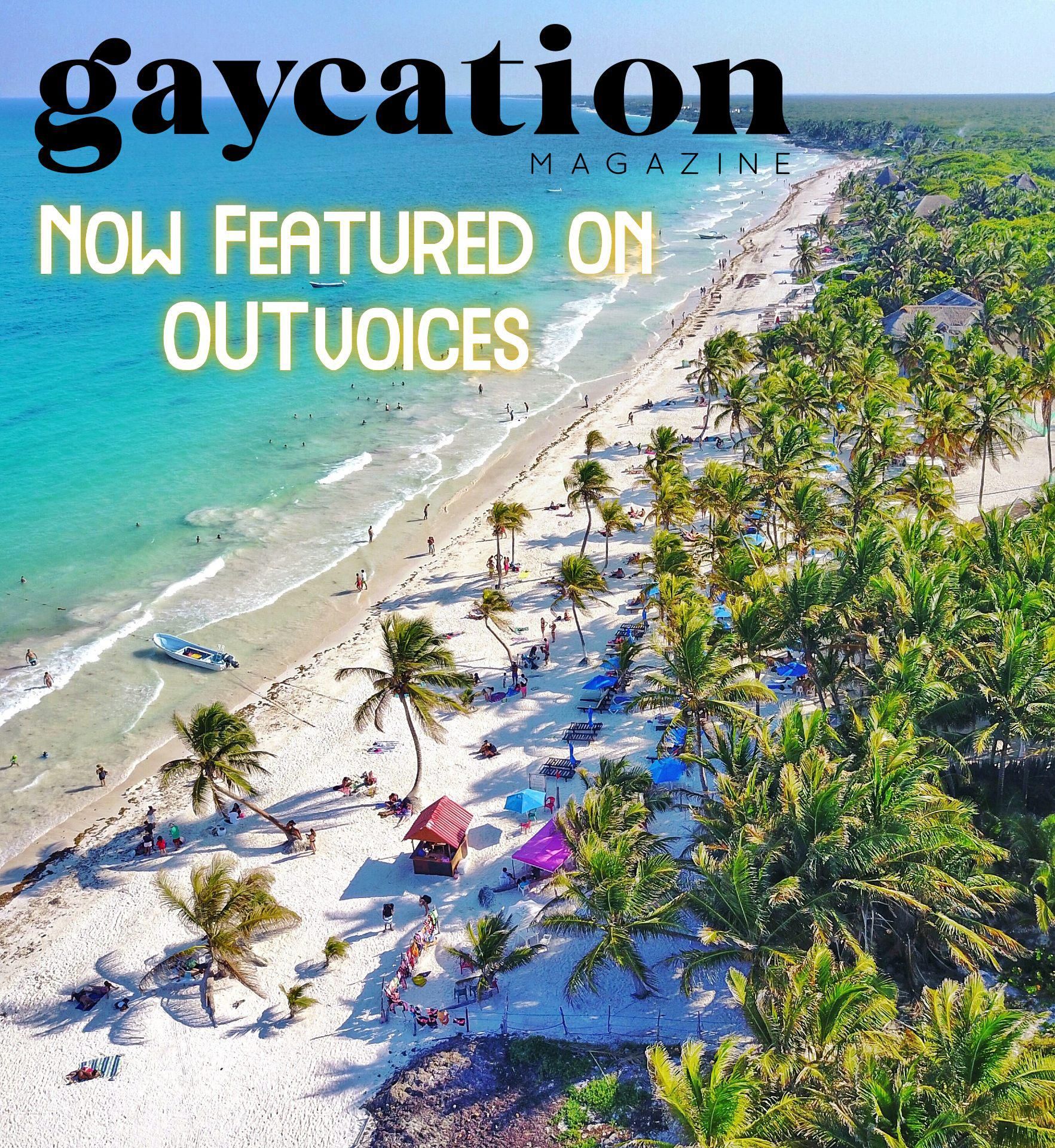 Camping in the winter might not seem like the best idea in the world at first, but if you're adventurous and ready to think outside the box, you'll realize it could actually be quite all right. Even though the weather in Tennessee is constantly changing in this period, you could still have an amazing time, but you need to organize everything in advance. This will give you enough time to prepare and enjoy your camping trip, so if you're doing this as well, here are a few things you need to know.
Find the right location
This should be the first thing on your mind since finding the right location is something that will take quite a lot of your time and energy. You need to find a spot where you can relax and take your mind off your everyday problems, but your camping spot has to be at least somewhat near to an urban area where you can get all your supplies.
Luckily, there are lots of places in Tennessee you can visit, especially if you want to have a real adventure. For instance, you could find one of those amazing gay camping facilities where you can be who you are without being judged or frowned upon. Alternatively, you can go to a more popular camping location – the Big Ridge State Park or the Center Hill Lake, among others – with lots of other people who you can meet and hang out with.
Assemble your camping crew
There are two ways you can go camping – with a group of other people, or on your own. The latter idea might seem a bit odd at first, but just imagine going off the grid and taking a real break from reality. This will help you relax and recuperate like never before, and you'll feel amazing when you get back home.
If you decide this isn't for you, you have to find the right people to invite to your camping trip. Your partner, your best friends, your siblings, your relatives, and your colleagues are among potential candidates, so talk to them and find out who's ready for a winter Tennessee adventure!
Bring all your necessities
Wherever you're camping and whoever you're with, you're going to need quite a few things to survive this adventure. From your warm clothes and your waterproof boots to your camera and your books – these things have to be by your side at all times, so be sure to pack them on time.
In addition to these things, you're going to need a few helpful gadgets since you're going into the wilderness – your portable phone charger and your solar lamps, for example. Also, bring one of those helpful otf knives that are made from high-quality materials and can help you prepare your food and build your shelter. These useful gadgets can mean a lot on your camping trip, so make a list of necessities and don't forget any of them.
Check your car
If you're going by car – and you should, since you'll be camping in the middle of nowhere – you have to remember to inspect your car before you go. Visit your mechanic and make sure they check out everything that could put you and your companions in danger.
Having your car break down in the middle of Tennessee isn't the end of the world, because you'll surely be able to find some help quite easily, but this could ultimately ruin your experience. Instead, if you make sure your car is in perfect condition, you'll have nothing to worry about and will be able to have the time of your life!
Join a camping club
If you're never been to Tennessee or have never gone camping there, there's another thing you might want to do – ask around and get some tips. Talking to people who have more knowledge than you will surely help you find the right site and make the most of your winter camping trip, so start looking for these people as soon as you can.
Another thing you could do is find a local camping club that has experience organizing different camping trips that might interest you. Finding such a club shouldn't be too hard, and this is a great way to get all the information and gather all the data before you go. These clubs are full of people who know everything there is to know about camping in Tennessee and will take your trip from ordinary to amazing.
If you follow all these tips and get organized in advance, your visit to Tennessee will turn into an unforgettable experience – and you'll surely start planning a new trip next winter!
Photo courtesy of Rumble Boxing Gulch Nashville
Rumble Boxing, the boxing-inspired group fitness studio, opened its doors for the first time in Nashville on June 20 at 609 Overton St, Nashville, TN. The hottest workout on the block is hosting its official grand opening from August 4th-7th with daily classes, membership specials, and prizes from local vendors. The new Rumble Boxing studio is currently offering a buy one class, get one free promotion for the Nashville community.
Rumble Boxing delivers 45-minute, 10-round, strength and conditioning group workouts, crafted around teardrop-style aqua boxing bags and high-intensity strength training circuits. This brings all fitness levels together to experience what Rumble is known for: combining the sweet science of boxing with high energy and positive vibes.
Boutique Fitness
Rumble Boxing Fitness Studio
Photo courtesy of Rumble Boxing Gulch Nashville
This boutique fitness brand offers serious benefits like increased stamina and strength, with cardio that's actually fun. The seasoned trainers at the new studio are thrilled to serve their local community while offering this fun, new modern approach to boxing and welcome members of all fitness levels to the Rumble family.
The new Rumble Boxing studio is owned and operated by Blake Baskin and Antonio Compton. With their background in the fitness industry, this dynamic duo is excited to bring their passion for boxing and group fitness to Nashville. As business and life partners, Blake and Antonio aim to create a strong community within their new Rumble Boxing studio and share their message of non-apologetic inclusivity.
Black and Gay-Owned Business
Rumble Boxing Store with Dolly Parton Mural
Photo courtesy of Rumble Boxing Gulch Nashville
​"We own who we are, and this brand aligns with that perfectly," said Antonio. "This is what we want to create and bring to this community: a fitness class that is designed for anyone and a place for people to be who they are. As a Black and gay-owned business, we want to help lower the division we see in the world right now. Our goal is to bring people together through Rumble, set everything aside, and have fun."
To echo their message of acceptance and inclusion, Blake and Antonio commissioned a local Nashville artist to paint an 11 X 6-ft. mural of Nashville icon and philanthropist, Dolly Parton. The massive portrait features the country star in Rumble Boxing gear in the lobby of the studio.
The excitement and buzz around Rumble allowed Blake and Antonio to recruit top-tier trainers to head up the new studio, including Head Trainer Oronde Jones, a well-known celebrity trainer in the Nashville market.
Rumble Boxing Fitness Studio
Photo courtesy of Rumble Boxing Gulch Nashville
"Compared to other fitness classes, Rumble is a class you can truly get lost in for 45 minutes. With the dark room, you don't have to worry if anyone is paying attention to you. The music is awesome and inspiring, and the beat drops right when you need it the most. Also, with boxing being a sport you can never truly master, you're always improving and crafting your skill. On the floor, you're consistently doing something new, which prevents you from ever hitting a plateau." Said Oronde Jones about his favorite part of Rumble.
Rumble has massive brand loyalty and widespread appeal, partly thanks to attracting top names like Justin Bieber, Selena Gomez, Kendall Jenner, Hailey Baldwin, Jason Derulo, David Beckham, and Kevin Hart to its studios.
About Rumble Boxing
Founded in New York City in 2017, Rumble is a group fitness concept delivering a mix (or combination) of boxing-inspired circuits and the transformative power of resistance training. Pro and amateur fighters glove up together, no matter their fitness level or skill, to reveal their inner fighter. The experience is a 45-minute, 10-round, full-body cardio and strength workout crafted around specially designed water-filled, teardrop-style boxing bags. Rumble was founded by Noah Neiman (former Barry's Bootcamp Master Trainer, and cast member of Bravo's Work Out New York), Eugene Remm (Co-Founder of Catch Hospitality Group (Catch Restaurants, CATCH STEAK, Lexington Brass), Andy Stenzler (Co-Founder Cosí, Kidville), and Anthony DiMarco (13-time IRONMAN, former Managing Director, Google).
Who would have thought that we would have to get through a pandemic in order to appreciate the small things we have, such as the ability to simply pack our bags and hit the road?
For two years, there's been nothing left for us travel junkies to do but sit at home and try to find new destinations that we will conquer once we defeat what appears to be the biggest villain of the 21st century. But once that happens, hold your bags tight because we will be up for some of the most interesting travel experiences. Take a look at some ideas for your post-COVID traveling plans:
A Gay Cruise
One of the best options to have in mind when all of this passes is a good, nice and long (pun intended) gay cruise. Or cruise in general, for that matter. Bear in mind, social distancing will still be a thing in the post-COVID world. But COVID-19 likely doesn't mean that cruises will cease to exist. On the contrary, though cruise ships will probably keep the number of passengers smaller than before, it is believed that they will become an even bigger hit in the following period, especially because they are all going to go a lot more environmentally-friendly. On the bright side, is there any better way of celebrating the end of the pandemic than by cruising around some magnificent seas, stopping by at great cities and having romantic dinner nights at nice restaurants?
A getaway in nature
On the other hand, there is always the option of stepping away from the hustle and bustle of large cities, and spending some time in a place that's not only healthy, but also beautiful. Some of the destinations that plenty of people will look for are the ones that can cater for both peace of mind and amazing things to see or do. One such destination is New Zealand, one of the greenest countries on Earth right now. Not only will you be visiting the magnificent country that gave us the beautiful Shire from Lord of the Rings; this is also a destination that's excellent for everyone who prefers relaxing to partying. If you're up for some partying, you will be able to hit Auckland, while if you're for something calmer, there's plenty of amazing places that you can see and visit.
Dancing Around at Pride
Pride parades are also events that you want to have in mind for the post-COVID world. Such events have always been quite important, but it seems that they are now more important than ever. The virus has canceled more than 75 Pride parades all around the world, which is one of the reasons why we must support the ones that will see the light of day once the pandemic stops. Truth be told, the upcoming Prides will perhaps be the best Prides ever organized. Give the gays a couple of weeks of quarantine, then let them outside and see what kind of party they are able to throw!
A road trip
If you're, as well, waiting for the day to wake up and say "long gone are the days when we were not allowed to go wherever we wanted?", and if staying at one place gave you a lot to think about, then your first post-COVID travel experience should definitely be a nice road trip. You can practically choose which country you want to tour, and you can either take your own car (you have probably missed it so much), or rent one at your destination. Australia is an amazing country for this, though, as it offers the possibility of seeing the Great Ocean Road, which is an amazing thing to see and experience. On the other hand, if you do not want or cannot leave your country, you can also choose to go on a domestic road trip – there are amazing things to see in your vicinity as well.
Holiday for a single guy
If you're single, or you're traveling someplace with another single friend, then you should definitely organize a nice vacation for yourself or for you and your single friend, and hit one of the best European cities. Europe has been greatly affected by the virus, which means that now it's time to pay it back and get it back on its feet by traveling there and seeing all the amazing things it offers. Any city you choose in Europe – you will not make a mistake. Apart from being able to see great landmarks, you will also have the chance to have a drink at great gay clubs and pubs, and join unforgettable gay parties. And if the gay scenery is not your forte, worry not, as Europe indeed has to offer so many different and magnificent things.
This article has been republished from Out & About Nashville, and was part of a series of first-person pieces written by the late Bobbi Williams.
When I was 14 years old, I surreptitiously made my way through the stacks in the local library until I came to the Psychology section. One after one, I took down the books whose titles I thought would provide an answer, went to the table of contents and, if there were any, I flipped to the pictures.
Eventually, I landed on one with a word I had never seen or heard: Transvestite. And on the next page there was a black and white photo of a man wearing a dress, looking like he had just crawled out from under a rock. I can still see the expression of guilt on his face.
Not long after that, the newspapers and TV broke the story of Christine Jorgensen, a former member of the U.S. Army who had gone to Denmark to have Sexual Reassignment Surgery (SRS). Of course, the majority of the reports were always accompanied by some sort of joke, such as "Christine Jorgensen went abroad and came back a broad!"
America's First Trans Celebrity: Christine Jorgensen youtu.be
But those two events rescued me. I learned that I was not the only person in the world with this "affliction," this sense that something wasn't right. And I got a word I could apply to it and maybe even hope for a cure. But it was too early. I knew that to say out loud, even maybe, that I should have been born a girl, would mean being ostracized, becoming part of the joke, so I chose the path followed by most transgender people of my generation. I put all of my energy into making sure that no one knew.
And that wasn't easy. For no matter what I did, I couldn't match the image of the all-American boy, so I became the class clown. If I wasn't the John Wayne male, at least I could be Lenny Bruce. It was my way of deflecting the mismatch, and, to some extent, it worked.
Others like me took varying escape routes, becoming athletes, businessmen, or whatever role they could slip into and hide behind. Most married, had kids, and did whatever was necessary to survive, with varying results, but never with happy endings.
Segue to the present. The scenario I described above is, to a great extent, still being played out, but now there are exceptions. Transgender kids today can find some consolation on the Internet. They can learn early on that they aren't "afflicted." They can make contact with others like themselves. And they can read about transgender people who are proud of themselves and what they have accomplished as well as hearing about transgender children whose parents accept them and allow them to be who they are.
But the information highway is not all smooth driving. And naïve youth can get lost on detours and take wrong turns, winding up as prey to the trolls, predators, and religious zealots—as well as various other kinds of bullies—who inhabit the virtual world.
So is it any better today for our transgender youth? Most still have parents who reject them and peers who bully them. Nearly half of transgender teens have seriously thought about taking their lives, and one quarter report having attempted suicide [1] compared to a rate of 1.6 percent for the general population.
It's far from a perfect world. But I believe it is definitely better than the one I grew up in, because it's a world where the President of the United States has condemned "the persecution of women, or religious minorities, or people who are lesbian, gay, bisexual, or transgender"; it's a world where the parents of transgender children have publicly supported their sons or daughters and stood up to schools that would try to discriminate against them; it's a world where the medical and psychiatric professions have come to recognize that being transgender isn't a disease. All these things were inconceivable possibilities on the day I sneaked into the library.
Nina Simone To Be Young Gifted And Black youtu.be
When I was a teenager, Nina Simone had a hit record titled "To Be Young, Gifted, and Black" that has since been covered by artists as diverse as Elton John, Rah Digga, and Faith Evans. A portion of the lyrics say, "We must begin to tell our young / There's a world waiting for you / This is a quest that's just begun." That same message applies today.
To be transgender is not a curse; it's a gift. As Derrick Moeller, a graduate student in Education at Iowa State University and a transman explains, "Having to contemplate what your gender identity and gender expression looks like is a privilege that most folks don't have to go through" [2]. Rather than being rejected they will know that they have been blessed, so that their plea "Why was I made like this?" will be replaced by a prayer of gratitude: "Thank you for making me like this."
[1] Grossman, A.H. & D'Augelli, A.R. (2007). Transgender Youth and Life-Threatening Behaviors. *Suicide and Life-Threatening Behaviors* 37 (5), 527-37.
[2] Tiffany Herring, January 28 2015 Iowa State Daily [goo.gl/YSL3SC].
OUTvoices Cities
Copyright © 2022 OUTvoices