OUTvoices may earn a commission when you buy through links on our site.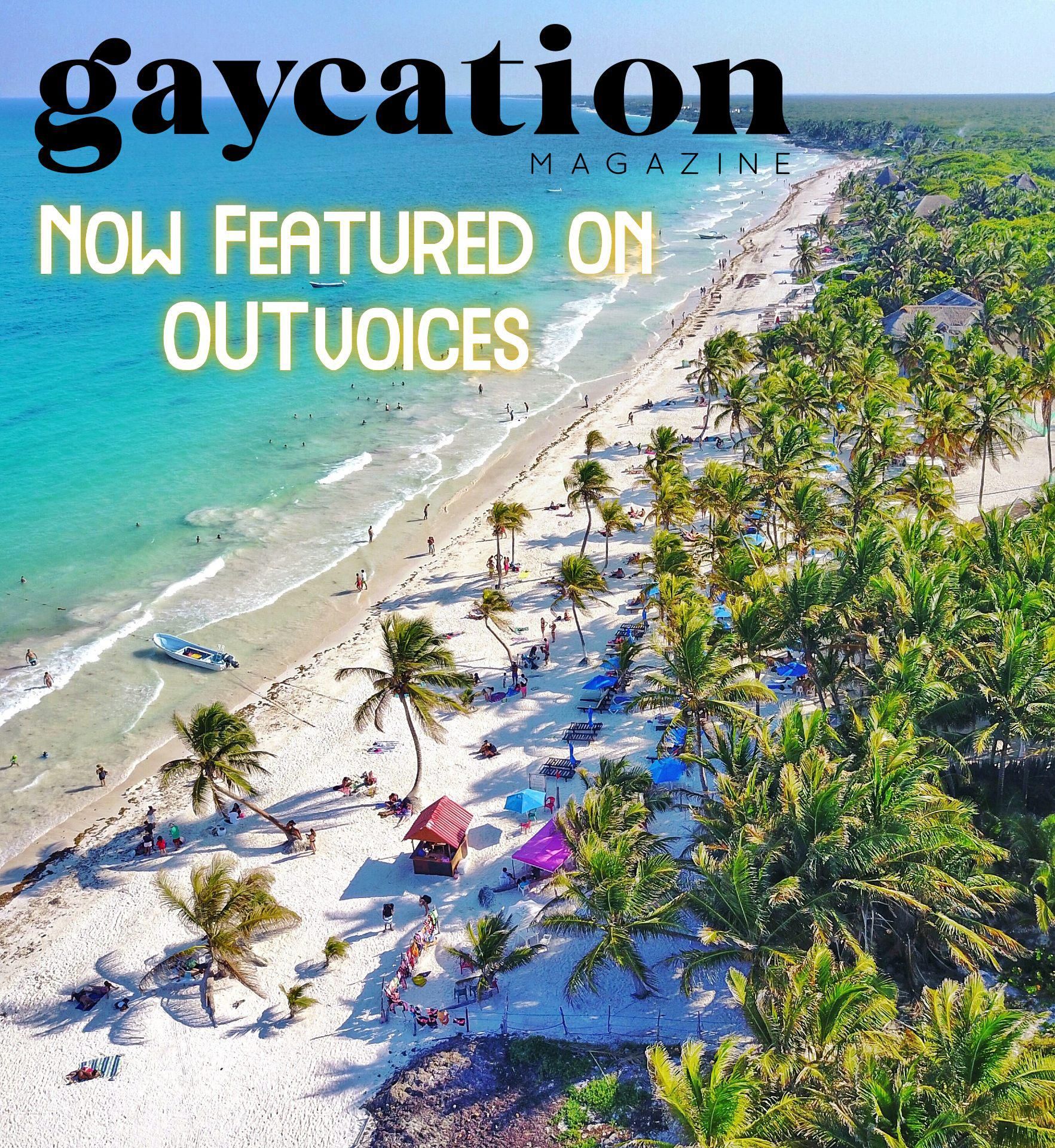 On my recent visit to The Palm Beaches, I wanted to explore parts of the region I hadn't had the chance to visit when I lived in the area a little of a decade ago.
Palm Beach County encompassed dozens of cities and towns, each with its own unique charm and attractions. While most people think of Florida's beaches as the main attraction in the Sunshine State, Palm Beach County stretches all the way to the Everglades in the west and has developed into one of the top agri-tourism destinations in the country.
Joey Amato
I began my trip in Delray Beach, the town I used to live in. One of Delray Beach's hidden gems is Morikami Museum and Japanese Gardens. Guests get to experience authentic Japanese culture and stroll through acres of lush trails transporting them to a different land. I didn't even feel as if I was in Florida as I spent time at the reflection pond, the bamboo forest, or the old museum. While in Delray Beach, head to the Pineapple Grove arts district, a stretch of downtown devoted to art galleries, cafes, and boutiques. Swing by City Oyster on Atlantic Avenue for lunch and try order the Lobster Roll. You will not be disappointed.
Norton Museum
After the museum, take a walk along Clamatis street, the dining and entertainment hub of West Palm Beach or journey over to Palm Beach Island, where the world's wealthiest people go to play during the winter months. Mansions and sprawling estates surround the island which includes many historic properties including the Flagler Museum, The Breakers and Mar-a-Lago, which was originally built for cereal company heiress Marjorie Merriweather Post.

There are many hotels located on Palm Beach, but they can get a bit pricey depending on the time of year you visit. A great option is the Hilton West Palm Beach, located across the street from Rosemary Square and within walking distance to many of the area's main attractions. The luxurious property features a grand lobby, large fitness center and massive outdoor pool, perfect for a nice relaxing dip after a long day of sightseeing.
Table 26 | Instagram
Grab dinner at Table 26, one of West Palm Beach's most popular LGBTQ-owned restaurants. My guest and I began our meal with the Squash Blossoms and Burrata & Tomato salad, a simple yet delicious selection that is always a favorite of mine. For dinner, we wanted to order something a little on the lighter side, so we opted for the Zucchini pasta prepared with roasted heirloom tomatoes, pine nuts, basil pesto and shaved parmesan. If you are in the mood to grab some cocktails, head to The Mad Hatter lounge located in Lake Worth, a town known for its thriving LGBTQ culture. Lake Worth is also home to Compass, the area's LGBTQ community center.
After grabbing a morning coffee, head to Jupiter, about a 20-minute drive north from the hotel to the Busch Wildlife Sanctuary. The free attraction relies on donations to help maintain the property and support its animals. Last year alone, the sanctuary cared for over 6,000 animals who arrived to the facility, which was established to care for sick, injured and orphaned wild animals, while promoting wildlife and habitat conservation. All of the animals at Busch Wildlife Sanctuary are native to Florida.
While in Jupiter, head to Lucky Shuck for lunch and grab a table with a view of the intracoastal waterway. The restaurant offers wonderful service, fresh and simple food, and a relaxed island time environment. I decided to try the Ceviche Trio, prepared three different ways and was so surprised at the differences between each of the preparations. For dessert – yes, I had dessert for lunch – try the Key Lime pie served with a coconut meringue and passion fruit glaze. It was one of the most delicious items I had on my entire visit. After lunch, jump on the Love Street Outdoor Center PonTiki Cruise a few steps from the restaurant, for a 30-minute or hour-long cruise around Jupiter inlet before heading back to the Hilton for some R&R before dinner.

Although it is easy to navigate West Palm Beach via public transportation, I would recommend renting a car if you really want to explore the destination and some of its most popular attractions including McCarthy's Wildlife Sanctuary. The guided tours are so informative, and guests learn the stories of each animal and how they arrived at the Sanctuary. Whereas Busch Sanctuary only cares for animals local to the region, McCarthy's is home to a variety of animals from all corners of the globe including Amur leopards, Bengal Tigers, lions and even a snow leopard. Many of these animals were illegally owned and taken in by the sanctuary as they can't be allowed into the wild.
McCarthy's Wildlife Sanctuary
All of the animals are well cared for and were quite friendly and playful. The jaguar was purring during our entire visit and the beautiful white tiger was rubbing up against the encloser seeking some attention from us. In addition to big cats, the sanctuary also houses exotic birds, lemurs, and a feisty fox.

No trip to Palm Beach would be complete without a shopping spree or stroll along Worth Avenue. High-end boutiques such as Gucci, Louis Vuitton, and Akris line the street. Even if you don't want to shop, it is still a fun experience to window shop and watch the parade of exotic cars that drive up and down the avenue.

It takes a good week to explore the destination, especially if you want to visit numerous cities and attractions. One of my favorite times to visit Florida in general is the spring and fall, as the weather is divine.

To book your West Palm Beach gaycation, visit www.Orbitz.com/pride

Enjoy the Journey!
Pride Journey: Palm Beach youtu.be
Photo courtesy of KimChi Chic Beauty
If you haven't heard of Kim Chi, she is the first Korean-American on RuPaul's Drag Race and was named one of the most powerful drag queens in America. Kim Chi was runner-up on Season 8 of RuPaul's Drag RaceRuPaul's Drag Race and was sent home by Bob The Drag Queen later in the season. Well, since then, she's been quite busy. She started her own makeup line and has been making appearances all over the place. Now, she's teamed up with none other than Trixie Mattel to do a limited edition makeup collaboration.

We got in a little chat with Kim Chi where she talks about life, love, the runway...nah, just kidding. She did take some time out to answer a few questions for us on what it was like being on RPDR, what one product she can't live without, and so much more.
All of the products are cruelty-free and 2% of all sales to The Trevor Project. If you haven't checked out Kim Chi's beauty line, you should, the KimChi Chic Beauty line is stocked with a ton of makeup products and that bowtie is pretty cute too.
Q: What brought you to the decision to start a makeup line?
WTHighlight Double Diamonds makeup
Photo courtesy of KimChi Chic Beauty
A: The options were very limited for good affordalbe makeup, so it was important to me to create quality makeup that every makeup lover could enjoy.

Q: What does the collaboration between you and Trixie Mattel look like?
A: Putrid. Pungent. Audacious. It is a perfect representation of both Trixie and my style!
Q: Where and how did the two of you meet and subsequently become BFFs?
A: She stalked me on Facebook and forced me to book her in Chicago. Haven't been able to get away from her since!
Q: What makeup product can you NOT live without?
A: Definitely eyeliner. The KimChi Chic Beauty Stage Proof Liquid Liner and The Effin Liner never leaves my makeup kit.
Q: Can you give us some makeup tips? 
A: Don't be afraid to experiment. It's okay to wipe away mistakes and start over if needed.
Q: How has appearing on RuPaul shaped your lives, career, and outlook?
A: It has made me the 17th most powerful drag queen in the world according to some list by a famous publication. Kidding again! It gave me this really amazing platform to live out my wildest dreams, connect with people all around the world, and hopefully inspire others like myself. It showed me the importance of holding on to your passions and living life authentically.
Q: What are your top 3 charities to support?
A: Seniors Fight Back, The Trevor Project, Elton John Aids Foundation
Q: What 2 things would you say to an aspiring drag queen?
A: Success doesn't happen overnight, be patient and prepare to spend a lot of money!
Q: How big of a difference is it between your drag queen persona and non-drag queen persona? Or is there? Do you sometimes forget when you're "on" or "off"?
A: It depends on whether I'm wearing a wig or not. Kim is a little louder, snarkier, and outgoing than Sang.
Q: What's next? You have the appearances, the collaboration, the friendship…What is on the horizon?
A: Lots of touring, more KimChi Chic Beauty launches, and one day...hopefully, retirement!
Q: What would you be doing if you weren't a drag queen performer and makeup entrepreneur?
A: Before doing drag I was an art director, so probably something similar relating to fashion design, art, or something similar.
KimChi Chic Beauty
KimChi Chic Beauty and Trixie Mattel Makeup Line
Photo courtesy of KimChi Chic Beauty
You can see the limited edition Trixie x Kim Chi Collab BFF4EVR on KimChi's Chic Beauty site. It's a fun and whimsical product line. The limited edition includes 5 different products with various shades and colors to choose from as well as a KimChi and Trixie Girl Fan or purchase the entire line in one bundle.
Photo courtesy of Rumble Boxing Gulch Nashville
Rumble Boxing, the boxing-inspired group fitness studio, opened its doors for the first time in Nashville on June 20 at 609 Overton St, Nashville, TN. The hottest workout on the block is hosting its official grand opening from August 4th-7th with daily classes, membership specials, and prizes from local vendors. The new Rumble Boxing studio is currently offering a buy one class, get one free promotion for the Nashville community.
Rumble Boxing delivers 45-minute, 10-round, strength and conditioning group workouts, crafted around teardrop-style aqua boxing bags and high-intensity strength training circuits. This brings all fitness levels together to experience what Rumble is known for: combining the sweet science of boxing with high energy and positive vibes.
Boutique Fitness
Rumble Boxing Fitness Studio
Photo courtesy of Rumble Boxing Gulch Nashville
This boutique fitness brand offers serious benefits like increased stamina and strength, with cardio that's actually fun. The seasoned trainers at the new studio are thrilled to serve their local community while offering this fun, new modern approach to boxing and welcome members of all fitness levels to the Rumble family.
The new Rumble Boxing studio is owned and operated by Blake Baskin and Antonio Compton. With their background in the fitness industry, this dynamic duo is excited to bring their passion for boxing and group fitness to Nashville. As business and life partners, Blake and Antonio aim to create a strong community within their new Rumble Boxing studio and share their message of non-apologetic inclusivity.
Black and Gay-Owned Business
Rumble Boxing Store with Dolly Parton Mural
Photo courtesy of Rumble Boxing Gulch Nashville
​"We own who we are, and this brand aligns with that perfectly," said Antonio. "This is what we want to create and bring to this community: a fitness class that is designed for anyone and a place for people to be who they are. As a Black and gay-owned business, we want to help lower the division we see in the world right now. Our goal is to bring people together through Rumble, set everything aside, and have fun."
To echo their message of acceptance and inclusion, Blake and Antonio commissioned a local Nashville artist to paint an 11 X 6-ft. mural of Nashville icon and philanthropist, Dolly Parton. The massive portrait features the country star in Rumble Boxing gear in the lobby of the studio.
The excitement and buzz around Rumble allowed Blake and Antonio to recruit top-tier trainers to head up the new studio, including Head Trainer Oronde Jones, a well-known celebrity trainer in the Nashville market.
Rumble Boxing Fitness Studio
Photo courtesy of Rumble Boxing Gulch Nashville
"Compared to other fitness classes, Rumble is a class you can truly get lost in for 45 minutes. With the dark room, you don't have to worry if anyone is paying attention to you. The music is awesome and inspiring, and the beat drops right when you need it the most. Also, with boxing being a sport you can never truly master, you're always improving and crafting your skill. On the floor, you're consistently doing something new, which prevents you from ever hitting a plateau." Said Oronde Jones about his favorite part of Rumble.
Rumble has massive brand loyalty and widespread appeal, partly thanks to attracting top names like Justin Bieber, Selena Gomez, Kendall Jenner, Hailey Baldwin, Jason Derulo, David Beckham, and Kevin Hart to its studios.
About Rumble Boxing
Founded in New York City in 2017, Rumble is a group fitness concept delivering a mix (or combination) of boxing-inspired circuits and the transformative power of resistance training. Pro and amateur fighters glove up together, no matter their fitness level or skill, to reveal their inner fighter. The experience is a 45-minute, 10-round, full-body cardio and strength workout crafted around specially designed water-filled, teardrop-style boxing bags. Rumble was founded by Noah Neiman (former Barry's Bootcamp Master Trainer, and cast member of Bravo's Work Out New York), Eugene Remm (Co-Founder of Catch Hospitality Group (Catch Restaurants, CATCH STEAK, Lexington Brass), Andy Stenzler (Co-Founder Cosí, Kidville), and Anthony DiMarco (13-time IRONMAN, former Managing Director, Google).
Like many of the recent Marvel Cinematic Universe films, LGBTQ+ fans awaited the release of Thor: Love and Thunder in open anticipation of the inclusivity that both Marvel and Disney had promised. However, the fans were only setting themselves up for disappointment when the film was finally released.
Despite passionate assurances from studio heads to key actors,
Thor: Love and Thunder
was NOT spectacularly gay. It wasn't even that good…
Premiere Night Promises
Lightning bold across the sky
Photo by Bill D.
Standing on the red carpet at the London Premiere of the film, director and actor Taika Waititi and fellow cast members Natalie Portman and Tessa Thompson were offered up the inevitable question: "How gay is the film?"
Amidst some laughter from the crowds, Waititi gestured towards Portman to respond. The actress (who plays Thor's love interest, Jane Foster, throughout the franchise) raised the microphone to her lips and thought for a moment, before delivering a quiet yet fateful: "So gay!"
Barely a moment had passed before the gathered fans went wild and Taika Waititi gave his own verdict: "
Super gay!
". Tessa Thompson made no statement on the 'gayness' of the film, instead opting to swing her microphone around suggestively. As more cheers erupted, a second round of "super gay" slipped out of Waititi's mouth, before he urged the fans to enjoy the film.
Thor: Love and Thunder's LGBTQ+ Potential
Thor's movie-goers were definitely hyped up for a gay extravaganza and they had a specific character in mind. The fan-favorite Valkyrie, played by Tessa Thompson, stumbled her way into the MCU during Thor's third film, Ragnarok. The Asgardian warrior won many people over with her wit, sarcasm, and pure badassery.
After the events of Avengers: Endgame *spoilers*, Thor Odinson gives up his claim to the throne of Asgard and names Valkyrie as king in his stead. This left many fans excited to see what would become of the character, especially after certain revelations were made at the 2019 San Diego Comic-Con:
"As a new king, she has to find her queen. So that'll be her first order of business."
With these words, Tessa Thompson threw her LGBTQ+ fans into a frenzy, with heavy expectations for the then-upcoming fourth installment of the Thor films. Indeed, in an interview with the LA Times, shortly before the film's release, Tessa Thompson was asked to comment on the sexuality of her character. She responded with several promising remarks, including "there's a lot of folks that are righteously very hungry for that representation to exist in these movies, as am I".
*Warning: spoilers ahead!*
So, How Gay Was Thor 4?
To put it simply: not gay at all. Not only did Valkyrie end up without a fabulous new queen, her non-heteronormative sexuality only got the barest mention (a brief line about a previous, now dead, girlfriend). Valkyrie may have made bedroom eyes at some pretty ladies before an action scene spoils the moment, but that's about as much as we get.

The film does get some credit for introducing a trans character in a minor yet significant role. Thor returns to his people (after a brief stint as a Guardian of the Galaxy) only to find out that the daughter of one of his closest (and deceased) friends is now a boy. The issue is, whether due to personal prejudice or some alien inability to grasp the concept of being transgender, it does take Thor a frustrating few moments to come to terms with the change. And to stop deadnaming.
In fact, the only concession to the queer community was Taika Waititi's extraterrestrial character
Korg
finding a husband in one of the closing scenes. This heartfelt moment was somewhat underscored by the revelation that Korg's entire species is male, meaning he had no other choice but to be 'gay'.
This Is Not Marvel's First Queerbaiting Attempt
Photo by Harry Q.
This is, by far, not the first time that LGBTQ+ fans have been sorely disappointed by the workings of Marvel and Disney. In fact, people across many social media platforms have been chiding expectant viewers for once again falling for classic queerbaiting tactics. "Being queerbaited by the MCU is like being a golden retriever with a human who always pretends to throw the ball", one Tumblr user declared.
Captain Marvel, starring Brie Larson, was the perfect moment for the MCU to introduce its first lesbian lead. Larson's character seemed to have an intense relationship with another woman, going so far as to help raise her child (before Larson's Carol Danvers disappeared from Earth for 6 years). Despite leaning into several romantic tropes, the status of their relationship was never fully fleshed out. However, it was also the franchise's first female-led superhero movie, so maybe they thought that introducing her as a lesbian would make the film too awesome.
The heavily anticipated Avengers: Endgame was also slated to introduce the MCU's 'first gay character'. While many fans were excited, particularly as this would be the second of Larson's appearances on screen, the big gay build-up was a massive letdown. The film's director Joe Russo made a cameo as a blip survivor mourning the loss of his husband. A five-second throw-away scene that had no impact on the outcome of the film. Big whoop...
Even when we did see a film with a gay lead, The Eternals, there were also ten other straight leads. At that point, it just seemed more like basic probability than an attempt at pushing LGBT+ superheroes into the spotlight.
Why Can't Disney Let Marvel Be Gay?
The big problem with allowing a few characters to be anything other than cishet is that there are still many countries in the world that outlaw homosexuality. As much as we like to think that the MCU is being made for comic book fans, we all know the purpose of the films is to make money for Disney. And without certain markets in Asia and the Middle East, Disney wouldn't be raking in up to (and over) one billion dollars per theatrical release.
Is There Any Hope For LGBTQ+ Fans In The MCU's Future?
Black Panther: Wakanda Forever, the second in the much-loved Black Panther arc, will be released in cinemas this November. The studio has confirmed that the film will contain a queer character. Actress Michaela Coel will play Aneka, a warrior, and trainer of the king's guard. Whether or not her diversity will stand out in the film (let alone endure for more than a 10-second scene that can be easily cut) remains to be seen.
Next year's The Marvels film, starring Brie Larson, Iman Vellani, and Lashana Lynch may offer the MCU a chance to redeem itself in the eyes of its LGBT+ fans. The studios may feel it's finally time to offer us the heartwarming lesbian relationship between Larson's
Carol Danvers
and Lynch's
Maria Rambeau
that seemed to be teased in the first Captain Marvel. Don't raise your hopes too high, though, as you may yet end up as a stubborn golden retriever waiting for a cinematic universe to finally throw that rainbow ball.
OUTvoices Cities
Copyright © 2022 OUTvoices